I love it when people say things like, "My grandpa is in better shape that I am."  
It's awesome we're surrounded by active seniors who break the old and frail stereotype.  How can you not feel inspired when you hear stories about an 83-year-old marathon runner, an 87-year-old ice skater and a 105-year-old competitive cyclist?  
While we may not aspire to be super-athletes in our 90s, we do want to be super-agers: people 70+ who have the mental and physical capabilities of those many years younger.  
What are the secrets of super-agers and how can we become one?
Stay physically active 
Unfortunately, many adults reduce their physical activities as they age. Because they are afraid of getting hurt or falling, a huge portion of seniors are reluctant to exercise.  But it's incredibly important to stay active regardless of your age. The more we move, the less likely we are to develop health problems and even battle depression.
Remain cognitively self-motivated
Write a book in your 70's?  Why not?  Super-agers tend to be willing to learn new things and challenge their brains.  Do crossword puzzles, take educational courses and brush up on your foreign language skills- all for your brain health.  Embrace life-long learning!
Maintain strong social ties
Studies suggest that social connections are more important for our health than originally thought.  Simply being engaged with others improves our mood and is good for our brain.  In fact, according to a Harvard Medical School article, "Conversation is a particularly challenging activity. It engages multiple mental skills, including attention, listening, reasoning, language, and memory. It involves mental gymnastics."
Keep a positive mental attitude
It's true.  Positive thinking can increase your healthy lifespan. Super-agers don't dwell on their advancing age or think their "best days are over".  They don't fall victim to the old and frail label and look forward to the future. 
So, the secret to becoming a super-ager?  Work at staying physically strong and mentally fit.  Because you too can outperform your grandkids one day!
Looking for programs on the North Shore to keep you active?  Regardless of your age, North Vancouver Recreation and Culture has you covered.  Check out Find a Program for more information.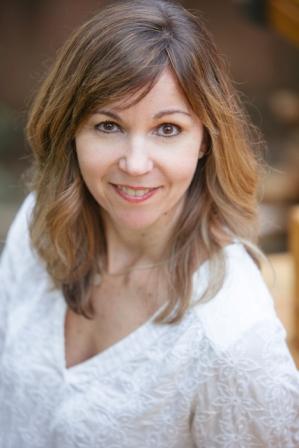 Kari is one of NVRC's bloggers and is also a busy and active North Van mom with three boys who all play hockey.   
A graduate of UBC and BCIT, she's worked in marketing and communications and now is spending more time pursuing her passion for words through storytelling and creating online content.
She is an active volunteer who loves home décor, travel, health and wellness  and watching her kids play sports.  When she's not working at her computer, she can usually be found watching Netflix or exploring the North Shore.