Exploring mindfulness as part of my "new normal"
My 22-year-old son and I looked at each other in despair upon hearing the news of further restrictions to slow the spread of COVID-19.  "This is never going to end.  I'm going to miss my twenties," he said, smacking his hand down on our kitchen island. 
"And I'm going to miss my fifties," I said, hoping he wouldn't do the math and figure out that ship has pretty much sailed. Another reason to feel depressed.
At any age, the prospect of having to stay home and socially distant from friends and family during the darkest days of the year can cause frustration and anxiety.  However, all we have to do is look south of our border to see how important these safety measures are.   
"We can watch Christmas movies together," I suggested hopefully.  
"We can play video games together," he responded, challengingly.  
I realized it was going to be a long winter.
Mental health concerns on the rise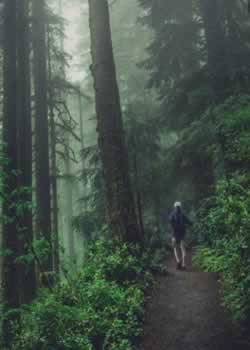 According to a recent survey conducted for Pacific Blue Cross, more than 50% of British Columbians surveyed reported poor mental health since the onset of COVID-19.  That's up from 19% from before the pandemic.  I suppose there is small comfort in knowing I'm not alone in feeling anxious and depressed during these difficult times.
As I commiserated with a friend over the phone one day, she suggested I look into mindfulness as a way of alleviating anxiety.  While I had a general concept of what mindfulness meant, I did a little googling to find out more. 
I discovered Dr. Jon Kabat-Zinn, a pioneer in the field of mindfulness and author of many books, including Mindfulness for Beginners.  Dr. Kabat-Zinn and associates at the University of Massachusetts Medical School developed an intensive eight-week Mindfulness-Based Stress Reduction (MBSR) Program in 1979.  This program is now respected around the world for helping people to deal with stress, pain, illness and the challenges of daily life.
I listened to an interview Dr. Kabat-Zinn had with Oprah Winfrey where he explained that Mindfulness is the practice of paying attention in a specific way:  On purpose, in the present moment and non-judgementally.
"We're only alive in this moment," he said.  "The future hasn't happened yet.  The past is memory and is over.  If you start to pay attention to where your mind is most of the time it is not in the present moment, it's off obsessing somewhere else…"
Turning our attention to the moment
Since my moments are mostly spent on my own, with too much time to think and worry, I easily get lost in my obsessions.  Dr. Kabat-Zinn's message resonated with me.  So, I ordered his book and then reached out to Dr. Michelle Beatch, a registered clinical counsellor and mindfulness educator based in North Vancouver.  
"There is so much that people are having to let go of right now," said Dr. Beatch.  "In mindfulness meditation, we learn to be aware of our thoughts and feelings without being overtaken by them.  It shifts us from thinking to observing, from judgement to compassion.  As we develop the capacity to better attend to and care for our minds, we feel more equipped to face life's challenges."
I tried to apply some of her techniques during my walks in the forest.  I noticed the way the trees reflected in the puddles, the browns, and yellows of a rainy fall morning blurring into a feeling of sadness or anger, remembering that time, that conversation… and I was off!  Completely caught up in thinking about a frustrating event that happened months (years?) ago, or a conversation that may (or may not) happen in the future. 
I started to get angry with myself and then stopped. Instead, I acknowledged what I was feeling, and then returned my attention to the trail.  After a few rounds of this I realized how much time I spend thinking and worrying about things that have already happened or anticipating those that might never happen. By coming back to the present I gave myself the opportunity to just "be".  I was amazed at how much better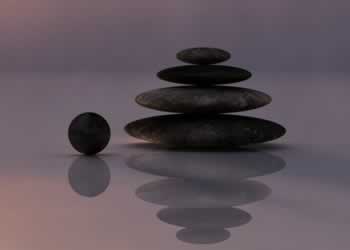 I felt, especially when I didn't criticize myself when my mind wandered.
"It is hard to stay in the moment," Dr. Beatch agreed. "Most of the time we get lost in thought.  The challenge is that a lot of our thought is on autopilot and over time we often form patterns of thinking that are not beneficial to us.  As neuropsychologist Rick Hanson suggests – 'The brain is like Velcro for negative experiences and Teflon for positive ones' – Thus practicing mindfulness can be very fulfilling because we can both identify and change negative habits of mind and also turn our attention towards nurturing more positive social and emotional states, such as patience and kindness - qualities so dearly needed at this time. As such, mindfulness benefits us not just personally, but collectively."
The magic of mindfulness meditation
Inspired by my progress in the forest, I decided to try some guided mindfulness meditations to learn more.  Initially I found it challenging to stay focused, but I persevered.  Anchoring myself in the act of breathing, listening to the soothing voice, recognizing when my thoughts would wander, and calmly bringing myself back to the breath.  I felt my stress float away and ended each session feeling relaxed and somehow lighter.  It was magic.
Of course, I have a great deal to learn and much more work to do.  Fortunately, there are many resources available.  Here are a few apps and websites I've already checked out:
There are still times when I get lost in my thoughts and these darker days of solitude feel long and lonely.  But, I find I am more aware of when I'm doing this now, and more often than not, I am able to just acknowledge the thoughts and the accompanying feelings, and then re-focus on where I am in that moment.  More often than not, that moment is worth paying attention to.
As the pandemic continues to rage around the world, the probability of vaccines provides a ray of hope.   And, while I feel more optimistic about the new normal ahead, I try not to think too far into the future.   However, I am planning on giving my full attention to an evening of video games with my son.  Perhaps I'll even talk him into watching a Christmas movie or two with me.  If the pandemic has taught me one thing, it is that any moment spent with a loved one is to be cherished.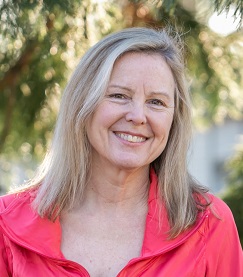 Michelle Perrault
A North Shore girl at heart, Michelle has fond memories of Saturday night skates at the NVRC ice rink (now Harry Jerome) and swimming lessons at William Griffin (now Delbrook) pool. More recently, she enjoys hiking and biking the trails of Mount Fromme and the Seymour watershed. She lives in Lynn Valley with her two adult children, two dogs and wonderful friends and neighbours.