It does sound funny, doesn't it?  Sitting disease.  But it's a health condition that has become quite newsworthy in the past few years.  Much of our day is spent in a sedentary position- at a desk chair, in the car, on the couch- and this inactivity has serious impacts on our health. 
As I write this article, I am (of course) sitting.  It's not something I generally gave much thought to in the past.  But am I hurting my health by sitting too much?  It's a fascinating topic for sure- and here are 3 things you should know:
 
We sit way, way too much
Believe it or not, Canadian adults spend up to 75% of their day in a sedentary position.  That's a lot of time. Our kids fare a tad bit better- but not much.  Much of the blame can be attributed to the rise of technology that has made our lives easier and less physically challenging.  Remember when we had get up and change the channel on the TV or answer the phone connected to the wall?
Sitting can lead to serious health problems
There is a formidable connection between a sedentary lifestyle and poor health outcomes.  When we sit a lot, our muscles weaken and our bodies start to decline.  Studies show sitters have a greater risk of strokes, heart attacks and developing diabetes. In fact, too much sitting can take years off your life.  And it can have such a harmful effect on our bodies that even regular exercise can't undo the damage.
You can reduce your risk in small ways
Take baby-steps, as they say.  

• Look for opportunities to cut or disrupt your prolonged sitting time.  If you're at work, get up and walk around at regular intervals- fill your water glass or go to the washroom. Consider setting a 30-minute timer on your phone so you don't forget. 

• Have "walking meetings" instead of boardroom meetings or make it a habit to stand when you talk on the phone.  

• If it's an option in your office, use a standing desk so you aren't required to sit and work.
Simply incorporating basic movements into your day can curtail health risks. 
Sitting disease is a new field of study and there aren't any specific guidelines yet.  But, for your health, it's important to be aware of it and make the effort to increase your movements throughout the day.  OK, I'm getting up now.
Be sure read North Vancouver Recreation and Culture's
Active Living Blog
regularly for relevant articles, health and wellness tips and much more.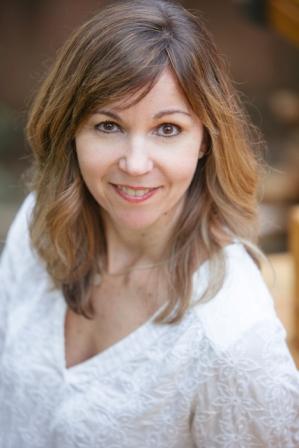 Kari is one of NVRC's bloggers and is also a busy and active North Van mom with three boys who all play hockey. 
A graduate of UBC and BCIT, she's worked in marketing and communications and now is spending more time pursuing her passion for words through storytelling and creating online content.
She is an active volunteer who loves home décor, travel, health and wellness  and watching her kids play sports.  When she's not working at her computer, she can usually be found watching Netflix or exploring the North Shore.