The Lions Gate Community Centre is a brand-new facility in the Lower Capilano area, located at 1733 Lions Gate Lane. It is a beautiful and welcoming space that includes a lounge, gymnasium, fitness and multi-purpose rooms, NVDL Express Library and – on the second floor – a light-filled art studio! Exciting new programs will fill the art room, including classes for kids ages 2-5yrs. Says early childhood instructor Barbara Martel who will be teaching two classes this spring, "It's important to immerse our kids in colour, kindness and fun." If you have preschool kids, read on for registration details!
Meet art teacher Barbara Martel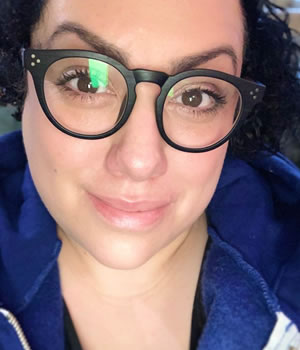 Barbara Martel combines an extensive background in art and early childhood education with a passion for teaching little ones. For over 24 years, she has taught art to children in Metro Vancouver and on the East Coast of United States. 
"When I teach kids, my priority is to engage them in fun first. I want to honour every child's personality so that they are comfortable. When kids are comfortable, they can be very creative. Art is about process and expression." 
With a degree in Art History, a BFA from Emily Carr University, and a B.Ed. from University of British Columbia with early education courses from Capilano University, Barbara brings a wealth of knowledge and expertise to her teaching. Barbara designs her classes specifically for developing young minds and bodies. Her aim is for young students to "make things, touch things, smear things and bend things." She laughs, "I want the kids to make a mess. It's about freedom, exploration and having fun."
Barbara's style
Barbara's approach to teaching is creative and nurturing. She focuses first on connecting with students to see what they are most interested in and adapts to their interests as much as possible. Barbara believes making art is a kind of therapy, "It's important for kids to express their inner feelings that they might not know how to articulate. Art is also a language."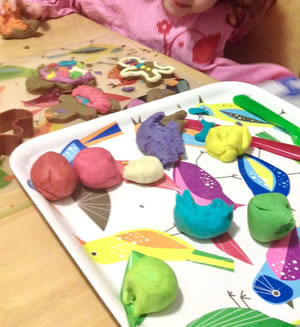 For the parent participation class (ages 2-4), Barbara focuses on touch, sight and smell. The sessions are more about the process than the final product. To encourage fine motor skills, she teaches the children to mix paints, finger paint, and sculpt with play doh. "The classes are very tactile and the projects themselves are meant to be played with. Kids should wear old clothes to get messy in!" says Barbara. She notes that the classes are also a great way for parents to connect to other parents. 
With the slightly older kids (ages 3-5), Barbara incorporates mini art history lessons, music and movement, and listening skills into her classes. She gathers the kids together in circle time and introduces them to ideas and artists that have made an impact in history, like Andy Warhol and Frieda Kahlo. She plays music and encourages everyone to "get the wiggles out" before they work on an art project (drawing, painting, collaging) based on a theme of the day. The kids are taught to share and look after art supplies, as well as participate in clean up. "Kids can be amazingly helpful and caring," says Barbara. "Little things matter a lot. When shown the way, they want to be capable and responsible."
"I've taught many age groups," says Barbara. "I enjoy them all but I have to say my favourites are the young ones. Children under five are very pure. The outside world hasn't quite gotten to them yet and they don't feel a need to copy others. They make art full of wonder and joy."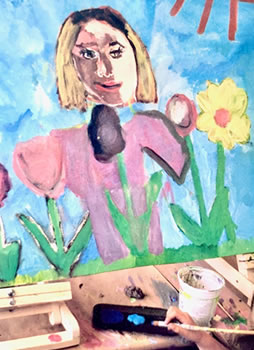 Barbara is happy to be starting new classes at the new Lions Gate facility. "After the harshness of the last two years, it's important to bring back joy. I want parents and kids to leave their troubles at the door and immerse in creative fun."
In addition to being a mother and a teacher, Barbara is also a prolific artist. Her paintings span large canvasses as well as the very small. She is fascinated with themes of the natural world as well as explorations in colour. Her artwork can be viewed at www.barbaramartel.art
Register for Barbara's classes!
Barbara will be teaching two classes this spring at Lions Gate:
Fun With Art! Parent Participation 2-5yrs
Children and their caregivers will experience the fun of art through a variety of mediums, while developing fine motor, social and emotional skills. Playful activities and new projects will be introduced each week. Fridays 10:00-11:00am, May 6 - June 24 
(8 classes) #141012
Fun With Art! 3-5yrs
Children will expand their social and emotional skills while exploring art through story and circle time. They will develop creativity by making unique art projects with new themes introduced each week. Tuesdays 10:00-11:00am, May 3 – June 21 
(8 classes) #141011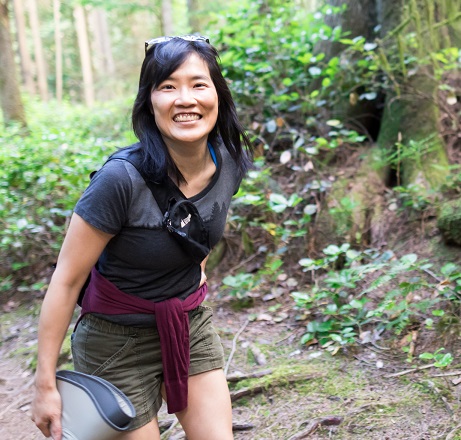 Wiley Ho.
A long-time North Vancouver resident, Wiley works as a technical writer and is the current newsletter editor for the North Shore Writers' Association. She spends her free time reading, hiking and discovering new things to try at North Vancouver Recreation & Culture!