My intro to spin class.
Indoor cycling, often referred to as spinning, is a form of exercise with classes focusing on endurance, strength and interval training on a special stationary bicycle with a weighted flywheel.
Spin is in
Spin classes have exploded in popularity, but I must say I've been skeptical about indoor cycling. It seemed contradictory to me that something involving wheels should be stationary. But, with the weather turning uninviting and since I am a huge proponent of trying new things (see previous post
Trying New Things Is Good For You
), it was time to try an indoor fitness activity. 
I was very pleasantly surprised by my first drop-in class.
My intro at Harry Jerome's spin cycle studio
I arrived fifteen minutes before class on a Saturday morning and was surprised to find there were only four bikes left. Apparently, it's a very popular fitness class, especially on cold, wet days. Regular enthusiasts arrive half an hour early to select their bikes and warm up.
Entering the spin studio, I noticed people of all shapes and sizes. The keeners were in the front two rows while the more casual folks were in the back. I found my bike and started to adjust it for height. When I wasn't sure how all the levers worked, I was assisted immediately by everyone around me. 
Steve, our instructor, welcomed us all to class and turned up some invigorating music to get us started. 
A fun, sweaty hour
After a five-minute warmup, Steve put us through our paces. At regular intervals, he called out instructions to ramp up (or down) the resistance on the flywheel and cued us to increase (or decrease) our cadence. The upbeat music was well-chosen and helped motivate us through the climbs and interval training. We simulated riding hills and valleys. We did speed work. We built strength. All the while, the funky dance beat grooved us onwards. 
Steve entertained us with jokes. He cajoled us when we started to slow down. He kept time for us so we didn't have to. The word of the day was "introspection" and we were encouraged to dig deep when we started to feel the burn. With Steve cuing us for cadence and changes in resistance, it was easy to tune out and tune in. I felt like I was almost meditating – albeit while breathing heavily!
By the end of the hour, I was dripping with sweat and glad to have brought a hand towel and a large water bottle. Even though it was a challenging class, I was able to go at my own ability. I had a great workout which was a fantastic start for my day. 
Benefits of spin fitness
It's no wonder spinning has become so popular. It is a wonderful exercise to:
Improve cardiovascular fitness
Increase endurance and speed
Burn calories and help with weight control (an hourlong ride at moderate intensity burns 400-600 calories) 
Strengthen your core 
Enhance mental stamina
Set your own pace and enjoy the ride with others
Enhance your cycling training or maintain cycling fitness during the wet months 
Work out at high intensity with low impact to joints
Try a spin class today at your community recreation centre!
If you haven't yet tried a spin class, why not try a drop-in class and challenge yourself with an invigorating cycle workout? It is a great energizer and a fantastic way to stay in shape during the cold, wet season. 
There are numerous spin studios on the North Shore but NVRC offers comparable classes at about one third the cost of private studios. Check out our
fitness class schedule
for drop-in spin classes as well our
online Leisure Guide
for mulit-week registered spin programs. 
Bring a water bottle and a towel – you will need it!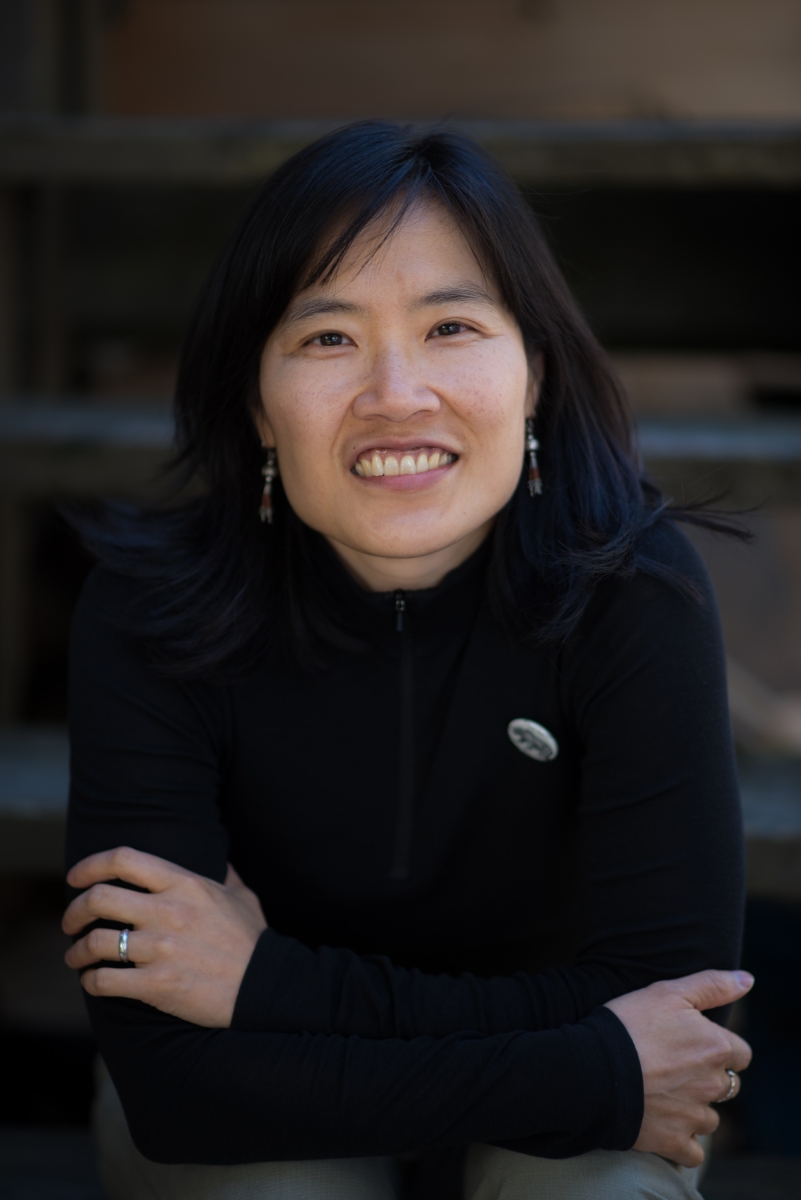 Wiley H.
Wiley is a long-time North Vancouver resident. She works as a technical writer and is the current newsletter editor for the North Shore Writers' Association. She spends her free time feeding her twin passions of creative writing and hiking. She recently discovered a potential third passion - the pottery studio at the Delbrook Community Recreation Centre.