The importance of working out after 40.
You probably have heard that our bodies deteriorate as we get older. After 40, muscle tissue decreases approximately 10% per decade. We start to lose bone mass (density), as our bones lose calcium and other minerals, especially for post-menopausal women. Fluid loss in joints and spines compress and shorten our trunks. Gradually, we stiffen. 
All of this means less flexibility, strength, energy, mobility – and fun! Although physical changes are inevitable, we can fight back! With regular exercise we can stall the slide and even gain back some losses! 
Why we must fight natural aging
"Aging is not lost youth but a new stage of opportunity and strength." – Betty Friedan
Even as we must all accept the normal aging process, we need to be conscious of the common problems aging brings, and take steps to maintain our bodies to preserve an active lifestyle. 
Common problems associated with aging include:
•
Reduced flexibility and range of motion
•
Muscle weakness and joint stiffness
•
Reduced reflexes or involuntary movements
•
Bone density issues and osteoporosis 
•
Gait changes and loss of balance, leading to falls
All of the above problems increase the likelihood of injury (especially falls) and reduce enjoyment of life. Eating a well-balanced diet with enough calcium and Vitamin D helps, but nothing beats exercise to slow or prevent physical problems. A good exercise program keeps us as strong and flexible as possible – for as long as possible.
Best exercises to optimize physical fitness 
"Bones and muscles grow through stress!" – Rob Wynen, B.H.K., CSEP-CEP
I had the recent pleasure of interviewing Rob Wynen, the current Fitness Centre Supervisor at Harry Jerome Community Recreation Centre. He is a trained kinesiologist with over a decade of experience, providing personal training programs for beginners and elite athletes alike, from young to old. His knowledge of human fitness is rivaled only by his enthusiasm for the subject.
He is a strong believer in "closed kinetic chain exercises" to build functional strength for everyday life. Closed kinetic chain exercises work different muscles as a unit (rather than in isolation). Previous gym workouts tended to target each muscle group for specific training (e.g. bench press and leg curls). Research and studies, however, indicate that working muscle groups together yields the best results because they translate most naturally to daily movements like bending, lifting, twisting and balancing. NVRC fitness workouts focus on functional strength training that helps all bodies. 
A huge bonus to functional strength workouts is they save time, by working many muscle groups at once and incorporating balancing and stretching. "Who doesn't love getting fit faster and spending less time at the gym?" Rob joked. "I know I do!" 
Fitness tips
I asked Rob what the best workout regimen entails. Here are his top tips:
Don't overdo it, especially at the start. 
Choose functional strength exercises over isolating ones. Do combo exercises (upper and lower body).
Avoid being a weekend warrior (and injury).
Favour easy routines over complicated ones (time-consuming and tends to discourage regular workouts).
Vary your workouts.
Don't work out too lightly. If your body can comfortably do something, then you're not building muscle and bone tissue!
Work out three times a week. Yes, 3 is the magic number. 
Getting help with your workouts
Whether you are a neophyte to fitness or looking to push yourself out of a workout doldrum, look no further than your nearest community recreation centre. NVRC has highly trained fitness centre supervisors and trainers who are passionate about what they do and offer much greater value than private gyms. State of the art equipment grace each facility.
I, for one, am going to give it a try and up my fitness regimen this fall. I've already booked a "
Get Started" consultation
with Rob Wynen and look forward to creating a tailored fitness program to properly "stress out" and work out my body!
Sources:
US National Library of Medicine:
Medline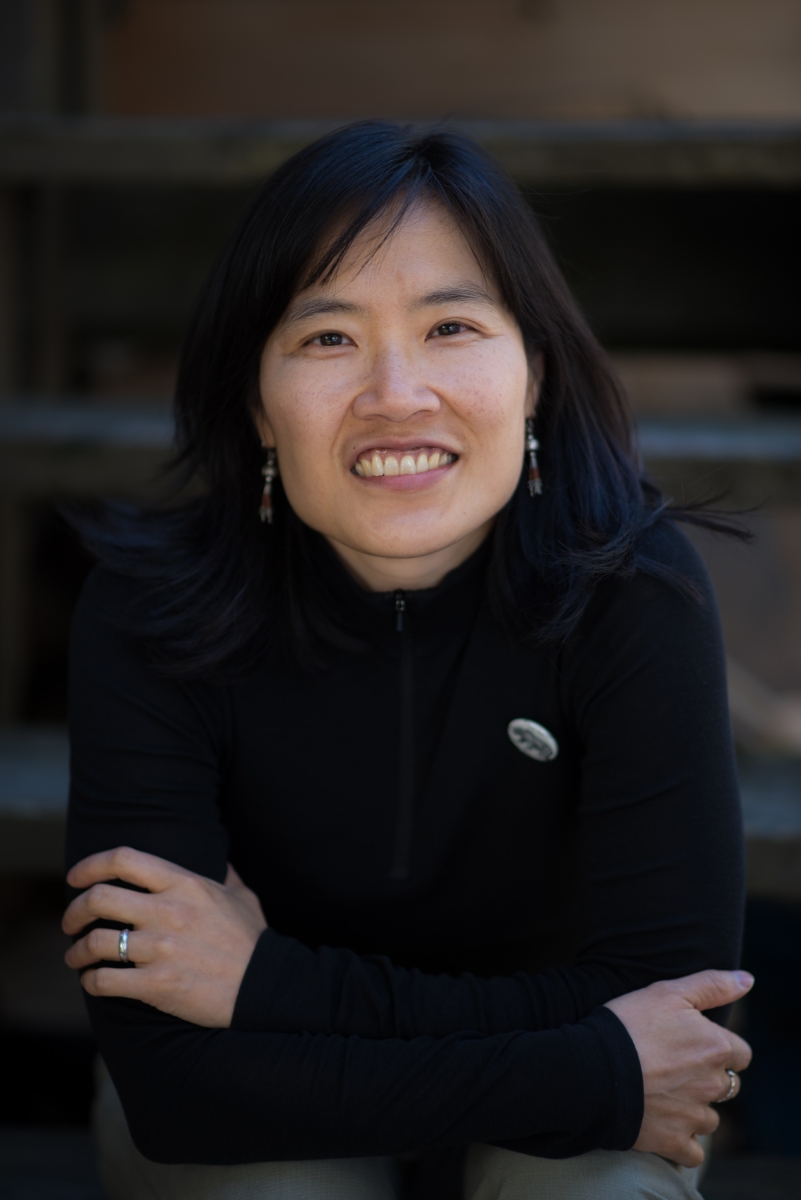 Wiley H.
Wiley is a long-time North Vancouver resident. She works as a technical writer and is the current newsletter editor for the North Shore Writers' Association. She spends her free time feeding her twin passions of creative writing and hiking. She recently discovered a potential third passion - the pottery studio at the Delbrook Community Recreation Centre.