Our youth blogger discovers our cool camps!
I have had the great experience of checking out a variety of North Vancouver Recreation and Culture (NVRC) camps over the past two weeks. I had no idea how many amazing programs were offered! Every area of North Vancouver has something fun going on that kids and youth would enjoy participating in. 
Swim & Cook Camp
One camp that really excited me was the Swim & Cook Camp offered out of Ron Andrews Community Recreation Centre. This is a camp that gives the participants great life skills as well as an opportunity for them to have fun, and cultivate new experiences and relationships.  The meals are all planned ahead of time but the kids are responsible for doing all the work. The day I was at this camp they made pizza. They had to chop all the ingredients, roll out the dough, and then arrange the pizza in any way they wanted. 
The kids asked great questions and their fabulous leaders helped them out in any way they could. While the pizza was cooking the kids had a little bit of unstructured time to chat and play games. Once the pizzas came out of the oven the kids got to eat them for lunch before they went swimming.  
Happy Campers Preschool Camp
Another camp offered at Ron Andrews that I thought looked really fun was the Happy Campers Preschool Camp. This camp is perfect for little ones 3-5 years old who like to be social and have fun with kids their own age. The leaders do arts and crafts, story time, outside play, and song time with the kids. The bonus is it is the perfect amount of time for parents to get some stuff done while their kids have a great experience. 
Out Trip Camps
Out trip camps are also a lot of fun and the NVRC offers so many to choose from. Last week I got to hike through Lighthouse Park with a group of fun and excited youth with Camp Nye. Camp Nye is run out of Karen Magnussen Community Recreation Centre and they do different trips every day. They stay on the North Shore a lot but they also explore other areas like the BC Sports Hall of Fame and Cultus Lake Waterslides. This camp is not only a ton of fun but it also teaches  kids independence and how to get places using public transit. Many other NVRC community recreation centres offer out trip camps. Harry Jerome has the Daytrippers, John Braithwaite has the Trekkers, Parkgate has the Discoverers, and there are more to choose from. 
Camp is a fantastic activity for kids to do with friends this summer. 
Learn more about NVRC camps that happen throughout the summer.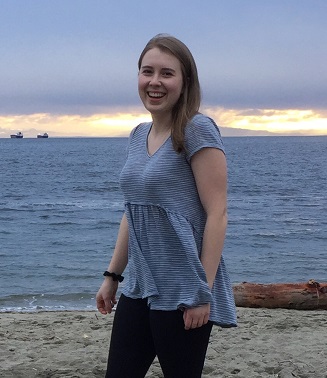 Cassie B. 
A native of North Vancouver, Cassie is in her final year of the Communications Program at Capilano University. While completing her degree, she has been working for 93.7 JRfm and 102.7 THE PEAK radio stations and been an active volunteer in her community.  Cassie loves living in Lynn Valley, surrounded by nature yet close to the City.