We set New Year's resolutions at the start of the year but often don't think about them again until the end of the year. Unfortunately, goals don't attain themselves! They require our mindfulness and deliberate action. As we near the summer solstice, it's a good time for a mid-year check-in. How are you doing with your goals for 2019?
Reflect on your goals 
Big or small, we all have areas in our life we would like to work on. Whether it's trying to improve our fitness, career, relationships or spending habits, now is the time to reflect on our goals.
Ask yourself:
Are my goals still relevant or important? Are they aligned with my ideals and passions? 
Did I set SMART (Specific, Measurable, Achievable, Relevant, Timely) goals? 
Are my plans to achieve my goals also SMART? Have I broken down the steps to get there? 
Have I written down my goals and action plan? The act of writing it down strongly reinforces commitment. 
Are my goals visible? Keeping goals in plain sight helps with staying focused.
Have I told someone about my goals and plans? Like writing down goals, sharing them with a "goal buddy" or accountability person greatly increases our chances for success.
What's working, what's not?
Assess your progress to date. Be honest with yourself. What's working for you so far? What's not? 
Don't beat yourself up over what you've not accomplished. There are various reasons for why we fail, including unrealistic goals, boredom and perfectionism – a black and white approach to judging success or failure. Remember that failure is a part of progress.
What's important is what you're doing right and continuing onward. Stick to your plan. If necessary, adjust your plan and make each step as realistic and timely as possible. In other words, set yourself up for success. 
If you've achieved your goals, set new ones (next steps) and continue growing (e.g. if you set a goal to walk 3 times a week and have reached that, the next step might be to walk more rapidly or add distance). If you're not making progress, take a look at the factors that are keeping you from accomplishing your goal and adjust your plan. Write down your adjusted plan and tell someone. Review your goals and plans often - use your phone, online calendar or day planner to track your progress regularly.
Celebrate the wins 
Studies show that positive thinking is much more motivating for behavioural change than negativity. It's important to celebrate your wins. Every time you follow through on a planned action, take a moment to congratulate yourself and reflect on how that feels. Confidence and self-esteem grow every time you keep a commitment to yourself. 
Examine the losses 
When you don't stick to plan or fall off the wagon, it's helpful to stop and reflect. Ask yourself why you did what you did or didn't do, understand that – and then tweak your approach. This conscious examining of your actions and motivations is key to forming or breaking habits. 
Re-energize 
Meaningful and lasting change requires intention, attention, action and repetition. 
If your goals have slipped a bit, here are a few tips for getting back on track:
Create rituals to help you stick to your plans – e.g. daily meditation, morning routines, weekly review of goals and achievements
Visualize achieving your goals – a clear mental image helps you "practice" the desired outcome and aids your mind in creating a pattern or script
Be aware of your emotions – use emotions to guide you to understanding what you want and don't want
Share your wins and setbacks with a "goal buddy" or accountability person – talking about your goals (and supporting others with theirs) greatly enhances motivation and success
Find a coach or mentor – having a coach or mentor can help to uncover personal blind spots and find new approaches to change (coaches can be a paid professional, your boss, a respected colleague, or someone you respect in the community) 
Be compassionate with yourself – forgive yourself for the days you didn't take action and express gratitude for your progress (gratitude is a tonic for perseverance)
Best of luck with your goals and carry on! 
Sources: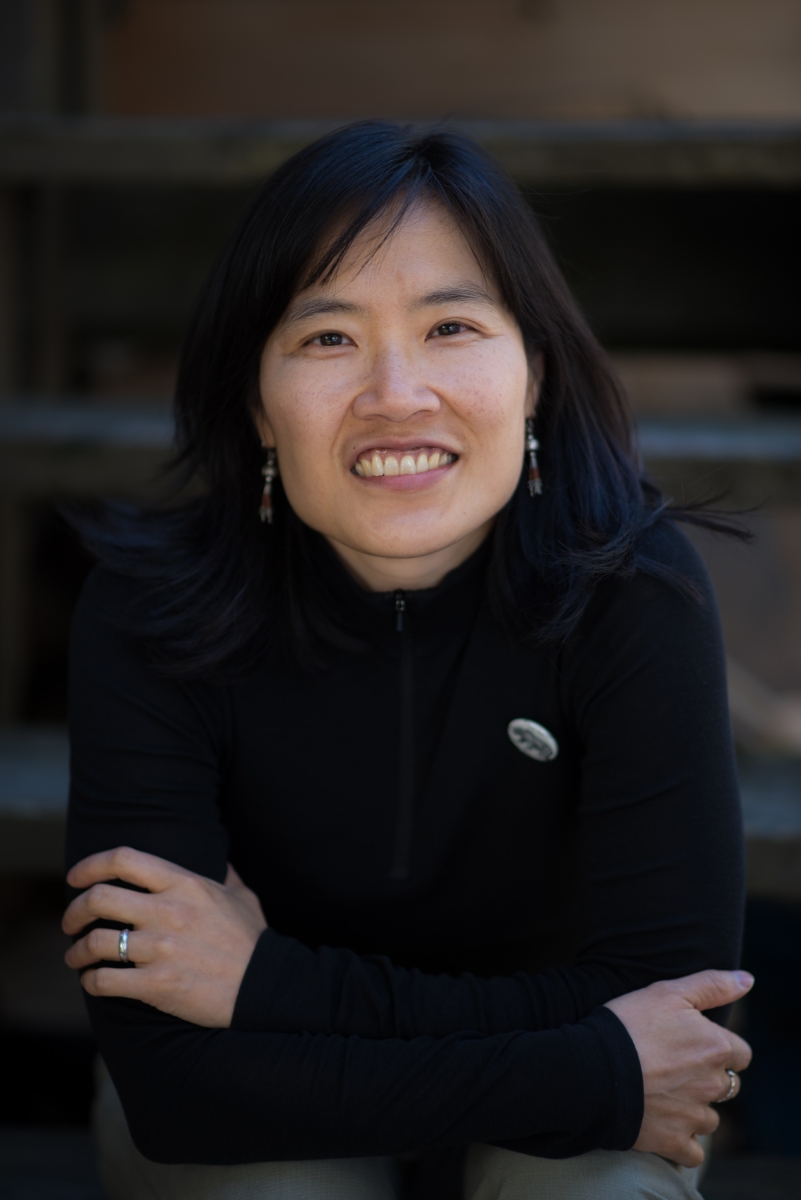 Wiley H.
Wiley is a long-time North Vancouver resident. She works as a technical writer and is the current newsletter editor for the North Shore Writers' Association. She spends her free time feeding her twin passions of creative writing and hiking. She recently discovered a potential third passion - the pottery studio at the Delbrook Community Recreation Centre.