Every year, trend prognosticators weigh in on where we'll be travelling, what we'll be eating and how we'll be working out in the new year. If you're looking to change up your exercise routine in 2019, try a few of the latest and greatest ways to break a sweat, listed here in no particular order. 
HIIT (High Intensity Interval Training)
This style of workout alternates short bursts of high-intensity exercises (for example, burpees, jump squats or alternating side lunges) with short rest periods. You go hard intermittently, using all sorts of muscle groups, for a quick, heart-thumping workout. Try a drop-in Circuit Training class at NVRC. It combines strength, balance, agility, cardio and endurance into an intense session. 
Fitness for older adults
An ageing population means more community recreation centres are tailoring programs for baby boomers and older generations. Since men and women are living, working and staying active longer, it's not uncommon to see people in their 60s, 70s and beyond participating in everything from Aqua Fitness to Qi Gong. Starting in spring 2019, NVRC drop-in classes will be listed by intensity, so older adults can gauge the best class based on their fitness level. 
Yoga
It's been around for thousands of years and yoga shows no sign of going away. If anything, people keep thinking of news ways to downward dog—with goats ("goga") or with hundreds of fellow yogis on Parliament Hill, for example. The NVRC offers a number of registered yoga programs including family yoga, yoga for kids, pre-natal yoga, and drop-in yoga classes. 
Wearable tech
Your friend who's always checking her smart watch and announcing her resting heart rate isn't going away, either. If anything, you too will soon be joining her by obsessively counting your steps and tracking your daily activities thanks to the proliferation of wearable tech. Devices such as Fitbits were first cited as a top trend in 2016. In the intervening years, fitness trackers and smart watches have become even more accurate, interactive and addictive.
Bodyweight training 
What if you could work out anywhere, at any time, without an instructor or any equipment whatsoever? That's the idea behind bodyweight training, where you use the weight of your own body and the force of gravity to build muscle and burn fat as you execute planks, push-ups, squats, triceps dips, glute bridges and leg raises from the comfort of your own home. 
Functional fitness 
Our bodies should be able to support us in activities of daily living, whether it's climbing stairs to the bedroom, reaching to grab a heavy pot from a cupboard, or carrying in groceries from the car. The focus with this trend is on strength training and core stability with movements and exercises that improve balance, coordination, agility and endurance. For example, a squat is a functional fitness exercise because it strengthens muscles that help you sit down and stand up (not to mention help when you squat to pick things up!).
Group training
Working out with other people is motivating, which is one reason why group training continues to be a top trend. Instructors teach, lead and motivate groups of five or more as they spin, circuit train or cardio kickbox their way to fitness. Those short on time can even live-stream group classes for a great workout from home.
Mindfulness 
Set aside the phone and take time to be present at the dinner table or aware of your surroundings on a hike. This trend isn't so much about fitness as wellness; the notion that we need to slow down and appreciate each other and the serenity of nature on a daily basis. 
Rowing is the new spin?
Dedicated rowing studios opened a few years ago in New York, London and Sydney. Now, men and women seeking a fun, low-impact way to get their heart rate up have discovered rowing, and studios have opened in Vancouver, Calgary and Toronto. 
Gyms employing certified fitness professionals
It sounds like a no-brainer to hire accredited trainers and coaches, so we're happy to see that more gyms are recruiting pros with the right education and certification for the job. All NVRC Fitness Centre staff have degrees, and the Group Fitness Instructors and personal trainers are certified by the gold-standard of fitness certifications, including ACE (American Council on Exercise) and BCRPA (B.C. Recreation and Parks Association). 
Now that you know the top fitness trends for the new year, get ready for a new you in 2019.
SOURCES:
American College of Sports Medicine survey results on 2019 fitness trends
Self.com story on 2019 trends:
MindFood.com story on trends, including mindfulness  
CNN.com: Goat yoga is a thing
Yoga on Parliament Hill 
Mayo Clinic: Functional fitness training: is it right for you?  
Mayo Clinic: Bodyweight training 
Lisa K.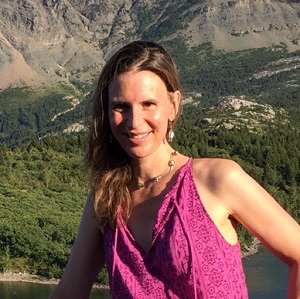 Lisa is a B.C.-based journalist who writes about health, parenting, travel, outdoor adventure and cocktails. Formerly a lifestyle reporter at the Calgary Herald, she is now a freelance scribe for a variety of publications including WestJet Magazine, Best Health, BCAA Magazine, Today's Parent and Just for Canadian Doctors/Dentists, as well as Postmedia newspapers.
When not skiing, travelling, researching or writing, you'll find Lisa hanging out with her husband and two school-age kids, or hiking with her Brittany spaniel.