Did you know Centennial Theatre, at Lonsdale and 23rd Street, is the largest performing arts venue on the North Shore?   And there's lots going on behind the curtains!  Here are 10 more things you may not know about this bustling theatre:
1. It hosts a wide range of shows and performances
Symphonies, children's concerts, tribute bands, cultural celebrations, film festivals and much more.  Centennial Theatre is a hot spot to watch a variety of local, national and even international talent.  Check out what's on now at Centennial.
2. The theatre is the "first performance" venue for many North Vancouver residents 
A popular location for both Elementary and High School productions, it's the scene where many young North Shore students make their "theatrical debut". Opening to packed houses full of beaming parents and relatives, the theatre holds many delightful memories for generations of North Vancouverites.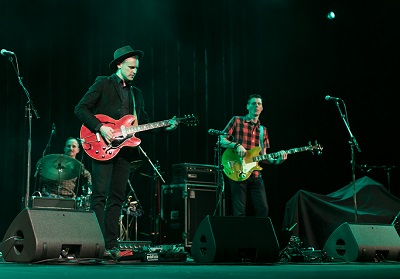 3. It produces many of its own shows
Centennial Theatre presents a number of its own productions.  These include the recent Scottish-themed Celebrating Robbie Burns, sold-out blues duo The Harpoonist & the Axe Murder ( a co-production with Blueshore and their Cap Global Roots), the upcoming and sure to be rousing Celebrate St. Patrick's Day with Tiller's Folly on March 17, 2018 and Juno Award nominees 'Bobs and LoLo' April 7, 2018.
In addition, the popular lunchtime Play, Pie & Pint series, has two more matinees this season. (And yes, you do get a savoury pie and a pint of beer!) 
4. Centennial Theatre is available for rentals
The spaces- 658 seat main theatre, downstairs performing studio or lobby- all can be rented out for any private function. Meetings, seminars, workshops and more are regularly held here. (Tip: there's a 25% discount on rates in January & September.) Learn more.
5. It's operated by North Vancouver Recreation & Culture and is part of its arts programming
Owned by the City of North Vancouver, the theatre is considered one of our cultural spaces "that contribute to the community's character and livability".  NVRC Theatre and Music Theatre summer camps occasionally run in the Performance Studio.
6. Parking and accessibility are great
If you've ever travelled to other theatres in the Lower Mainland and struggled to park your car, you'll appreciate the generous sized (and FREE!) parking lot next door.  It's also a block from the Upper Levels Highway, on a popular bus route and wheelchair accessible.
7. It has a fully refurbished Performance Studio located downstairs
For rehearsals or smaller performances, the newly renovated Performance Studio has updated lighting and a black wrap-around curtain to turn the space into an intimate "black box" theatre. Wouldn't this be cool to rent?
8. The Theatre hosts impressive Lobby Gallery exhibits
Even the lobby is bustling with creativity.  It has changing exhibits from a variety of artists and an ongoing exhibit from the North Shore Photographic Society. 
9. There's something happening just about every week
If you're looking for entertainment, make Centennial Theatre first on your list.  Performances appeal to a variety of different audiences and change regularly, so check out What's On.  You're not only getting the unique experience of a live production, but you're supporting your local theatre.
10. It's over 50 years old!
Looking fantastic for its age, Centennial Theatre celebrated its 50th birthday in 2016. Built to commemorate the Centennial celebrations of Canada, the theatre opened in 1966 when event tickets cost a whopping $2.50.
Without a doubt, Centennial Theatre is a popular and valued performing venue for the performing arts here on the North Shore and well worth checking out.  Visit our Centennial webpage for more info.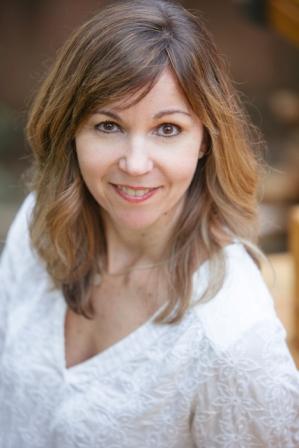 Kari is one of NVRC's bloggers and is also a busy and active North Van mom with three boys who all play hockey. 
A graduate of UBC and BCIT, she's worked in marketing and communications and now is spending more time pursuing her passion for words through storytelling and creating online content.
She is an active volunteer who loves home décor, travel, health and wellness  and watching her kids play sports.  When she's not working at her computer, she can usually be found watching Netflix or exploring the North Shore.