Learning rhythm, making noise and having fun.
What better way to engage preschoolers in music than to get them up and dancing, releasing energy and learning rhythm? If you have a preschooler, this program is not to be missed! 
Interactive introduction to music and dance for preschoolers
The Centennial Theatre is offering interactive musical mornings for preschool children and their caregivers through the Tunes for Tots series. 
The first session in the 2019/2020 series was on a Tuesday in October with Daniel the Drummer, who set up the room with percussion instruments from different parts of the world. He introduced the audience to cajon drums from Peru, claves from Cuba, and tamborim and caxixi (seeds in reeds) shakers from Brazil. 
Energetic from the get-go, Daniel had the kids who ranged in age from 2 to 4 years-old (plus adult kids of all ages!) warm up by counting, tapping and wiggling. He engaged the audience with humour and warmth. 
"Do you have a body?" Daniel called out. "Did you bring it today? If you did, tap your knees! Tap your neighbour's knees!" It was impressive how he commanded a room of toddlers with his wit and enthusiasm. The children listened with rapt attention to Daniel's instructions and eagerly joined in with the clapping and drumming. 
Learning Rhythm and Music
Using images of fruit and the counting of syllables, the kids learned to tap out beats (e.g. co/co/nut 3 beats + man/go 2 beats = the cha-cha-chá rhythm). It was easy to see from their sparkling smiles that they were not only learning rhythm but having a great time. Having fun, of course, is the easiest way to learn new skills. The audience – children and caregivers alike – was absorbed in full-body learning. It was play at its best, the kind research has shown is critical for intellectual, physical and spatial development.
Daniel took the group through "opposites" playing loud and quiet, fast and slow, drumming and tapping. They counted. They chanted. They jumped and wiggled. Finally, they finished with a song about finding different fruit for a nice snack. 
Judging from the laughter and loud cheers at the end of the session, the tots and their caregivers had a delightful Tuesday morning. 
Daniel Duggan has taken his Rhythm Resource educational drumming workshop all over Canada and the U.S., training teachers and hosting corporate events. Tutorials can be found on his YouTube channel here.
The benefits of music for child's developing brain
Scientific studies have shown that musical experiences in early childhood help to accelerate the development of a child's brain. Music and dance stimulate all areas of a child's development, including fine motor skills and hand-eye coordination required to play an instrument. Rhythmic patterns exercise the brain and help in the development of memory and intellectual, emotional and social skills. Learning to play musical instruments has been linked to improved mathematical skills, language and reading. It also helps with mood regulation. 
There is little doubt that learning music and dance is beneficial for everyone, and the earlier you start the better. 
Upcoming Tunes for Tots dates
Tunes for Tots is a fun and interactive introduction to music and dance series for preschoolers. It takes place in the Centennial Theatre Performance Studio on certain Tuesdays. This is an inclusive series and children of all abilities are welcome. The venue is wheelchair accessible. Don't miss upcoming Tunes for Tots events! Different musicians teach different musical skills.
Find tickets
Seating: General seating
Cost: Single tickets in advance are $5 and single tickets at the door - $7
For groups of three or more call Centennial Theatre's Box Office for discounts. Box Office: 604.984.4484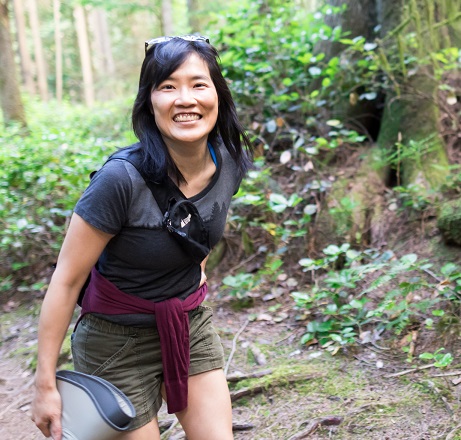 Wiley H.
Wiley is a long-time North Vancouver resident. She works as a technical writer and is the current newsletter editor for the North Shore Writers' Association. She spends her free time feeding her twin passions of creative writing and hiking. She recently discovered a potential third passion - the pottery studio at the Delbrook Community Recreation Centre.