Disconnect from technology and reconnect with nature and each other.
The pull of electronic devices
We see it everywhere, people glued to their phones, tablets and laptops. Even in public spaces designated for socializing, such as parks, coffee shops, malls and theatres, people today are more likely to be paying attention to their screens than to their surroundings or each other. 
While it's a problem for everyone, it is particularly concerning for our youngsters who have yet to master self-regulation. The latest statistics suggest the average youth spends upwards of 5 hours per day online (likely more if they also play games offline). As a result, children today are increasingly spending time indoors with electronic devices rather than out in nature doing active, healthy activities. This corresponds to higher rates of obesity and depression in our children than ever before.  Parents face a big challenge to reduce their children's time online. 
Child psychologists and addiction experts recommend the following best practices to combat electronic overuse:
Set limits on technology use – for example, no electronic devices at mealtimes and in bedrooms
Model a healthy lifestyle – moderate your own use of technology and lead by example
Start with fun – instead of criticizing and lecturing, head outdoors together and have some fun!
Camps unplugged
"Someone just asked me what my favourite thing about camp is. I can only think of one thousand answers…maybe more." – Anonymous
Summer camp is a great way to reduce your children's electronic dependency and increase natural play and learning. At camp kids acquire new abilities while practicing essential social skills – all in an inclusive and fun environment.  
NVRC offers a wonderful variety of day camps during the week for kids, ages 3 to 18. Programs range from outdoor adventure camps to cooking classes, dance, sports, art, science and even magic tricks! There is nothing quite as exciting as learning new skills and making new friends at summer camp. Browse NVRC's
website
and select "Camps" for a full listing of exciting camps available this summer.
Fun is the best cure 
"We're meant to interact with others. It's just the way we're made. It's very important." 
– Canadian psychologist David Mensink
The best way to outcompete and replace online time is great time spent with family and friends. Reconnecting with each other, especially outdoors, is a natural way to unplug from our electronic devices and loosen the stronghold of technology use on our daily lives.
Brainstorm as a family and come up with a list of activities you previously enjoyed together or have always wanted to try. Invite friends and neighbours! Go for a bike ride. Picnic on the beach. Take a hike on the various family-friendly trails right here on the North Shore (see T
he Best North Shore Hikes for Kids
). Attend the numerous free outdoor concerts, movies and festivals this summer (see
NVRC's Events Calendar
for a listing of great events).
Whichever activities you choose, be sure to unplug regularly from your electronic devices and connect to nature and each other – in person. 
Sources: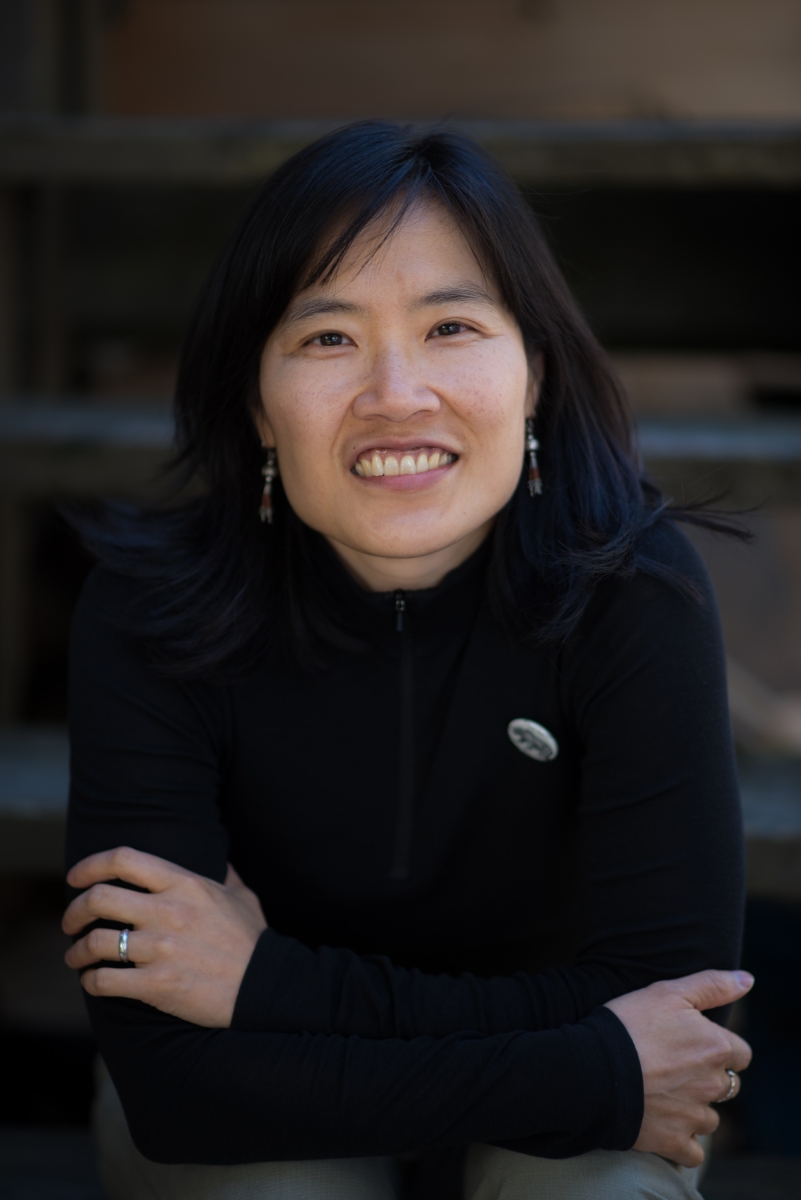 Wiley H.
Wiley is a long-time North Vancouver resident. She works as a technical writer and is the current newsletter editor for the North Shore Writers' Association. She spends her free time feeding her twin passions of creative writing and hiking. She recently discovered a potential third passion - the pottery studio at the Delbrook Community Recreation Centre.