Our youth blogger explores the benefits of adventurous play and why falling down and getting up again matters.
"The master has failed more times than the beginner has even tried."
― Stephen McCranie
I grew up running in the forest, playing in the backyard, exploring the outdoors, and meeting new friends. These were all wonderful things that taught me a lot about the world and who I am as a person. This type of play I enjoyed as a child is considered unstructured and sometimes risky. Free play is important, and yet it seems to be less popular. 
Risky or adventurous play are activities that are thrilling and exciting in the eye of the participant, but could also have the chance of physical injury.  The six main components of risky play include; speed, height, rough-and-tumble, getting lost, dangerous tools, and dangerous elements- fire, water, etc. These elements of play allow for children to find their limits and learn problem solving skills. 
Society today holds very high standards. We hear that in order to be the best, you have to be perfect and do everything right the first time. This is affecting youth just as much as it is adults. Kids feel pressure to succeed in everything from their school work to their extracurricular activities. 
The problem with this ideology is it doesn't leave room for mistakes and growth. If I didn't fall down on the playground and scrape my knees (almost every day in elementary school) I wouldn't have learned to persevere when I played soccer, or climbed the really tall tree in my backyard, or applied to university.
The remarkable thing about falling down is that you get up again having learned something about yourself and the world around you. When I was a kid I would trip running through the forest and get back up knowing that I may be a little bruised and embarrassed now but that I would try my very best not to trip over whatever impediment was in my way again- not make the same mistake twice. 
Now that I am an adult, I do less running in the forest but that doesn't mean I do any less falling down (in a figurative sense, okay, also in a literal sense). Making mistakes is okay as long as you learn from them. Later on, in elementary school and early into high school I would get some low marks or make a mistake on a test. I didn't just give up. I knew that if I studied harder or looked for clarification from my teacher I would do better next time and sure enough it worked!
I am going into my last year of university knowing that if I fall down I will get back up and if I need help getting back up it never hurts to ask for assistance. 
It shows strength to admit when you don't know and it shows intelligence to ask for help. 
The cliché "if you don't succeed try, try again" has never felt so right.
Children today are very structured with schedules full of activities. My days were often like this too growing up. Yet some of the best days of my childhood were when I had to make fun for myself. The word 'bored' is so taboo. The thing that a lot of people don't understand is that a lot of creativity stems from boredom and unstructured activity. 
Growing up I loved to play dress up with my neighbours and my brother. We would build forts in the backyard or basement and pretend we were other people from another time. Nobody told us to do this, we came up with it ourselves when we were not scheduled. 
Children have less free time today. Johanna Simmons, a Vancouver-based play therapist and family counsellor says this could negatively impact their mental health. She also explains that children never have the chance to just be, causing them to have no outlet for their anxiety. 
One solution for our anxious kids, youth, teens, and young adults is more free time and free play. Even just a few minutes a day can have lasting benefits.  This could be anything from going outside, playing with Lego, or creating some art with things you have around the house.
The North Vancouver Recreation and Culture Commission believes in play and a lot of their programs incorporate free play. Unstructured play promotes healthy child development because during play the child is in charge of their own thinking and doing. This allows for critical thinking and creative skills to develop. It also gives kids an opportunity to push boundaries, test new ideas, negotiate with peers, and make decisions. These important life skills are developed when children have time for unstructured play making them less anxious and more confident in their abilities.  Playground Leaders in the Park is the perfect program to check out this summer if you want your child to experience some unstructured play. 
Now let's start getting our kids out in the world to explore and enjoy unstructured play. It will have lasting health benefits and it's fun!
"Sometimes it takes a good fall to really know where you stand"
― Hayley Williams 
Helpful links/additional reading: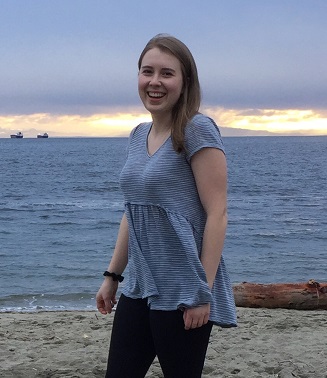 Cassie B. 
A native of North Vancouver, Cassie is in her final year of the Communications Program at Capilano University. While completing her degree, she has been working for 93.7 JRfm and 102.7 THE PEAK radio stations and been an active volunteer in her community.  Cassie loves living in Lynn Valley, surrounded by nature yet close to the City.