New program welcomes 13-14 year olds in NVRC fitness centres.
I remember my first experience in a weight room.  I was 14 and the weight room was a very dark old shooting range in the basement of our local high school.  Pictures of Arnold Schwarzenegger and the gang adorned the wall.  The equipment was very old and the name of the game at that time was, go big or go home.
Times have changed. If you have been to one of our community North Vancouver Recreation & Culture (NVRC) fitness centres you will see bright new top of the line equipment, a mix of people ranging in age from 13 to 100 and no pictures of Arnold on the wall.  Our facilities are also staffed by highly trained experts - many even have degrees in Kinesiology and Exercise Physiology.  I sure wish I had that type of guidance when I was young.  We pretty much learned what to do by looking at others with little knowledge of the human body and what constitutes an effective workout that is safe and lead to results.
New Program for Youth
Beginning May 1, 2018, we are excited to implement some changes to our youth policy in our NVRC fitness centres.  We are now allowing teens aged 13-14 years old to have access to all of our fitness centres without the presence of their guardian if they successfully complete a special Youth Fitness Consultation with one of our exercise specialists.  The session is free of charge, takes 45 - 60 minutes and will help the youth get started on the right path to fitness training.  Teens can call 604-987-PLAY (7529) or drop by one of our facilities to make an appointment to meet with our staff.  Once the teens have attended the free session, they can work out in the fitness centres for the regular youth drop-in fee or memebership cost.
The orientation will provide youth with an exercise program that will give them a strong foundation for weight training, and that they can build on as their bodies grow.  We also offer a number of multi-day youth weight training courses which are designed to turn a novice weight lifter into an expert - what better age to do this at than in our teens.  
Teens, we look forward to seeing you in our fitness centres, there is no better time than now to begin to build a healthy strong body.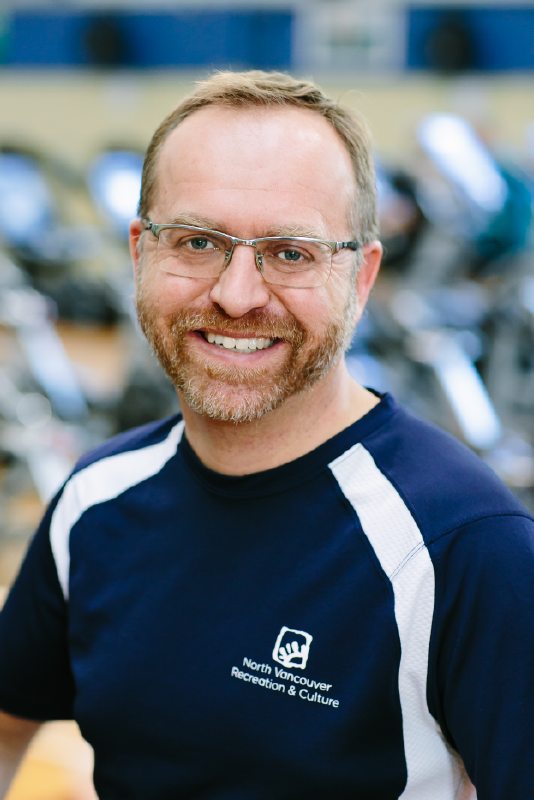 Rob W. is the NVRC's Fitness Centre Supervisor at Harry Jerome Community Recreation Centre.
He is often found cycling to work from his home on Bowen Island.