Whether you'd like to improve your diet, train for a marathon, or improve your sleep quality, the beginning of a new year is a good time to start something new. Psychologically, it feels like a fresh start, a natural time to set a new initiative. 
Why new year's resolutions often fail
Many people make new year's resolutions, lunge into them with great gusto but then, after only a few short weeks, give up. Studies show that over 80% of New Year's resolutions fail within six weeks of being made or by Valentine's Day! Various theories abound for why we don't tend to hold onto our resolutions, including the perfectionistic, binary tendency of a resolution – either success or failure. This means if you violate some part of your resolution (e.g. sneak a cookie on a diet), then you feel you've broken the resolution. This all-or-nothing mentality is very hard on the psyche and often leads to feelings of defeat. Soon the resolution is abandoned. 
A New Year's resolution often feels like a "should". Instead of doing what we'd rather do, resolutions feel like what we ought to do. In other words, not much fun. Not only does the "should versus want" set up tension within ourselves, if we don't achieve what we "should", there is the added negativity of shame or guilt. No wonder we abandon new year's resolutions so quickly!
Try a new year's intention instead of a resolution
What works better than new year's resolutions are new year's intentions. An intention is not psychologically black and white like a resolution. Therefore, if we slip up once in a while, it's forgivable because the intention is still there. An intention serves as a signpost in our minds, pointing us in the right direction. If we happen to take a detour now and again, it's not the end of the world. We just need to remind ourselves of our intention and keep going.
 
Research shows over and over that we are much more motivated by reward than by punishment. If we feel good about something, we are more likely to stick with it. So, frame your intention positively! 
Setting yourself up for success
Here are a few tips for setting up intentions that will stick and sustain you:
Consider an intention that addresses your general lifestyle, not just a narrow aspect of it (e.g. increase daily physical activity, rather than "work out every day").
Begin small and specific – make simple challenges for yourself and make them happen!
Build self-trust – hold yourself to account and, every time you succeed, give yourself a mental high-five that you've kept a promise to yourself. Remember that self-confidence grows every time you keep a commitment to yourself.
Be patient with yourself – your intention is not all or nothing. If you fall off the wagon, no big deal. Dust yourself off and get back on. 
Cultivate mindfulness and self-awareness – real change requires mindfulness and reflection. 
Repeat your successes until a new habit forms – see previous blog on Cultivating Good Habits.
What's your new year's intention?
I've decided that 2019 will be my year of "Less is more". My intention is to let go of things that I do not need, both physically and emotionally. That might mean giving away items I no longer use and giving up old beliefs that hold me back. In practical terms, this means that every time I purchase something I don't need, I will reflect on why I did so and either return the item or give it away.
If I encounter internal resistance to something, I will examine why and either understand myself better or let it go. In this way, I intend to let go of things that overfill life without bringing more joy. Every time I let something go that no longer serves me, I will celebrate and reinforce the habit of "Less is more".
What about you? What do you intend to change for 2019?
Sources
"Immediate Rewards Predict Adherance to Long-Term Goals" (© 2016 Society for Personality and Social Psychology)
Woolley and Fishbach article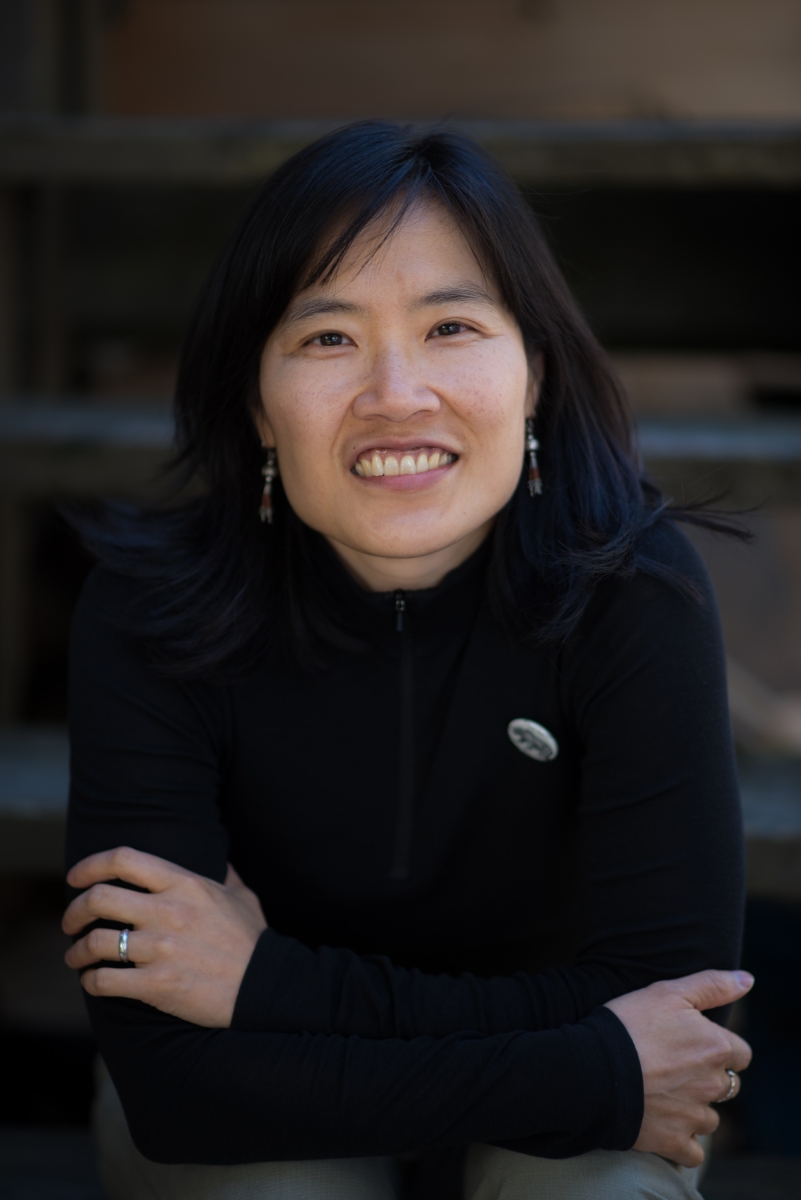 Wiley H.
Wiley is a long-time North Vancouver resident. She works as a technical writer and is the current newsletter editor for the North Shore Writers' Association. She spends her free time feeding her twin passions of creative writing and hiking. She recently discovered a potential third passion - the pottery studio at the Delbrook Community Recreation Centre.