If you've never heard of Nature Deficit Disorder, you're certainly not alone.   Nature Deficit Disorder is a term used to describe what happens when people disconnect from their natural surroundings. From our flat screened TVs to our climate controlled buildings, we don't dwell outside as much as our ancestors did. In fact, it`s estimated that Canadians spend 90% of their time indoors and 1.1 million have a Vitamin D deficiency.  Wow.
So what does this mean for our children?  We must ensure they receive the abundant benefits of nature.  Here's why:
 
Better physical health
Right now, only 7% of Canadian children and youth meet the recommended daily physical requirements of 60 minutes/day.  With indoor pursuits and an average of 8 hours a day spent in front of a screen, kids are living a more sedentary lifestyle. 
But time spent in nature encourages children to be more physically active.  This means they have better motor skills, strengthened immune systems and are less likely to have weight issues or health problems like chronic disease or illness.
Improved mental health
Nature is fantastic for the brain.  In addition to giving a cognitive boost, studies show children who spend time outdoors feel happier, less stressed, more self-confident and more mentally restored. Immersion in the natural world also provides a comforting effect that can improve the symptoms of Attention Deficit Hyperactivity Disorder (ADHD).
Better social wellbeing
Studies prove that unstructured outdoor play is important for a child's development.  Spending time in nature helps cultivate fundamental skills including problem-solving, creativity, resilience and risk identification. Not surprisingly, it can even improve social abilities.
Therefore, what can we do to avoid Nature Deficit Disorder in our children?  
Get them outside! Lure them away from screentime for outdoor play.  Set an example and engage in fun recreational activities with them.
Support greening of public spaces.  With 80% of our population living in urban centres, it's important we maintain our beautiful parks, community gardens and forest trails for everyone to enjoy.
Encourage greening of our education and schoolyards. Kids need to connect with nature at school too.  School-based outdoor programs and inviting green spaces let students reap the amazing advantages of the outdoors.
For happy and healthy lives, our kids need nature.  So let's go make some waves.
For information on nature programs here in British Columbia, learn about the award-winning
Power to Be
organization for youth and families, the
Get Outside BC
collaborative youth leadership project and our first
Nature Kindergarten
established in Sooke, BC.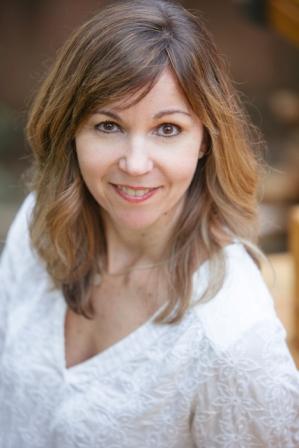 Kari is one of NVRC's bloggers and is also a busy and active North Van mom with three boys who all play hockey. 
A graduate of UBC and BCIT, she's worked in marketing and communications and now is spending more time pursuing her passion for words through storytelling and creating online content.
She is an active volunteer who loves home décor, travel, health and wellness  and watching her kids play sports.  When she's not working at her computer, she can usually be found watching Netflix or exploring the North Shore.