With busy schedules, it can be hard to sit down and eat a healthy breakfast every day.  But, regardless of your daily activity levels, fueling your body first thing in the morning can have a positive effect on your overall health.   
Here are some important reasons why you shouldn't skip breakfast:  
1.  Breakfast gives you early energy
After a night of sleeping (and technically fasting), your blood sugar is low when you wake up.  A good breakfast- with carbohydrates, proteins and healthy fats- replenishes your body and gives it the energy it needs to properly start the day.
2. It powers your brain
The brain requires energy too.  A morning meal restores the glucose levels needed for the brain to function properly. Breakfast is especially important for children.  A child's concentration, mood and schoolwork can all be negatively affected by an empty stomach.
3. Breakfast helps with weight maintenance 
If you think you think you'll lose weight by skipping breakfast, you're wrong.  When you miss your morning meal, you're more likely to consume more calories later.  High fat and high sugar foods are much more tempting when you're feeling extremely hungry.
4.  It's a great way to get daily essential nutrients 
Make it a habit to consume some healthy foods first thing in the morning in case you miss out on some vitamins and minerals later in the day.  Essential nutrients are important for our bodies and impact our long-term health.  
Need some inspiration?  Check out some of these tempting breakfast trends on Instagram:
Smoothie Bowls.  These are extra thick smoothies, served in a bowl, and topped with appealing ingredients like coconut, almonds and fresh fruit.  Explore #smoothiebowl for some ideas.
Breakfast Jars.  Layer up your favourite healthy ingredients, like oats, fruit and yogurt in a mason jar.   You can even make them the night before for a no cook, heathy meal the next morning.  For some cool examples, search #breakfastjar.
If you're pressed for time, plan your meals in advance or have a nutritious item ready to grab and go in the morning.  
Conquer the day with a good breakfast!  
Be sure to read North Vancouver Recreation & Culture's Active Living Blog regularly for more nutrition and wellness information.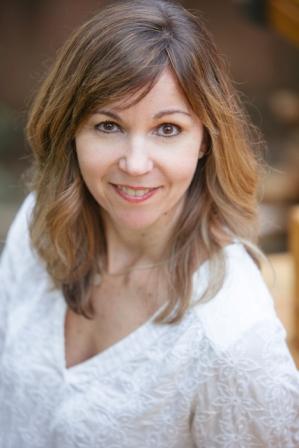 Kari is one of NVRC's bloggers and is also a busy and active North Van mom with three boys who all play hockey. 
A graduate of UBC and BCIT, she's worked in marketing and communications and now is spending more time pursuing her passion for words through storytelling and creating online content.
She is an active volunteer who loves home décor, travel, health and wellness  and watching her kids play sports.  When she's not working at her computer, she can usually be found watching Netflix or exploring the North Shore.