On a whim I signed up for Belly Motion classes at John Braithwaite. I was interested in trying something new to help brighten the dark winter months. This class delivers! Not only is it interesting, you get a great workout while learning new moves that strengthen your core, balance and coordination – all while having a good laugh. Sequins optional!
What is Belly Motion?
Designed for women of all ages, Belly Motion is a unique fusion of belly dance, ballet and relaxation. Each class consists of a gentle warm up, dynamic dance lesson and calming stretching. The class offers many health benefits to women, including improved posture, strengthening of pelvic floor muscles, fighting urinary incontinence and osteoporosis, and postpartum recovery.
Benefits of Belly Motion
Belly Motion helps to develop your
physical literacy
by working on fundamental physical skills for agility, balance, coordination and speed. 
In just one hour, you will work out your entire body from dynamic warmups to smile-inducing dance moves to floor exercises that incorporate deep breathing and pelvic floor work.
Here are some great benefits of Belly Motion:
Total body awareness, especially deep core and pelvic floor muscles
Burn fat, build muscle, beat stress – get a total body workup and learn to relax and let go
Improve balance and poise – working out your core greatly improves posture and balance, and helps prevent falls
Improve coordination – learn new moves that coordinate upper and lower body 
Improve speed and agility – learn to wiggle in different directions and at varying speeds
Improve brain function – learning new movements exercises the brain
Improve rhythm – the energizing music helps you keep the beat
Prevent incontinence – learn how to breathe deeply and fully engage your pelvic floor and core muscles
Learn exercises for home, car or office – many of the pelvic floor and breathing exercises can be done while watching TV, sitting in traffic or at your desk – they are subtle and undetectable
Instant community – dance and laugh with new friends!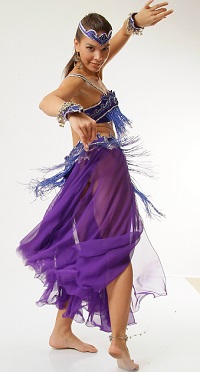 Lighthearted fun 
After just one class I was hooked. I love the music, the sense of fun with the other women, and the liberation that dancing brings. Milica, our instructor, is warm and encouraging with a ready smile for everyone. She provides ample instruction while demonstrating the moves – everyone just follows along with what she's doing and saying. She gently corrects any posture issues along the way. The musical selection greatly enhances the dancing, progressing from gentle rhythms to grooving middle eastern beats and back again.   
Read more about the instructor Milica
.
I've been recommending the class to all my female friends. After class I feel stronger, tighter, more self-aware and confident. What started as something whimsical might just become a regular part of my exercise regimen!
Try it for yourself
Go ahead and give it a try! This class is accessible to all ages and body shapes. The focus is on strengthening our bodies from the inside out and having fun doing it. You'll be amazed at how much fun a workout can be. Remember
Trying New Things Is Good For You!
Belly Motion classes at John Braithwaite Community Centre:
Mondays 7:30-8:30pm

Wednesdays 6:30-7:30pm (advanced level)

Wednesdays 7:30-8:30pm

Sundays 11:00am-12:00pm
These are registered classes which you can register for online or by phone 604-987-PLAY (7529).
Drop-in spots are also available when the classes are not full.
As an added bonus, if you're signed up for a series of classes but can't make a certain day, you can make up the class you missed with another class that week.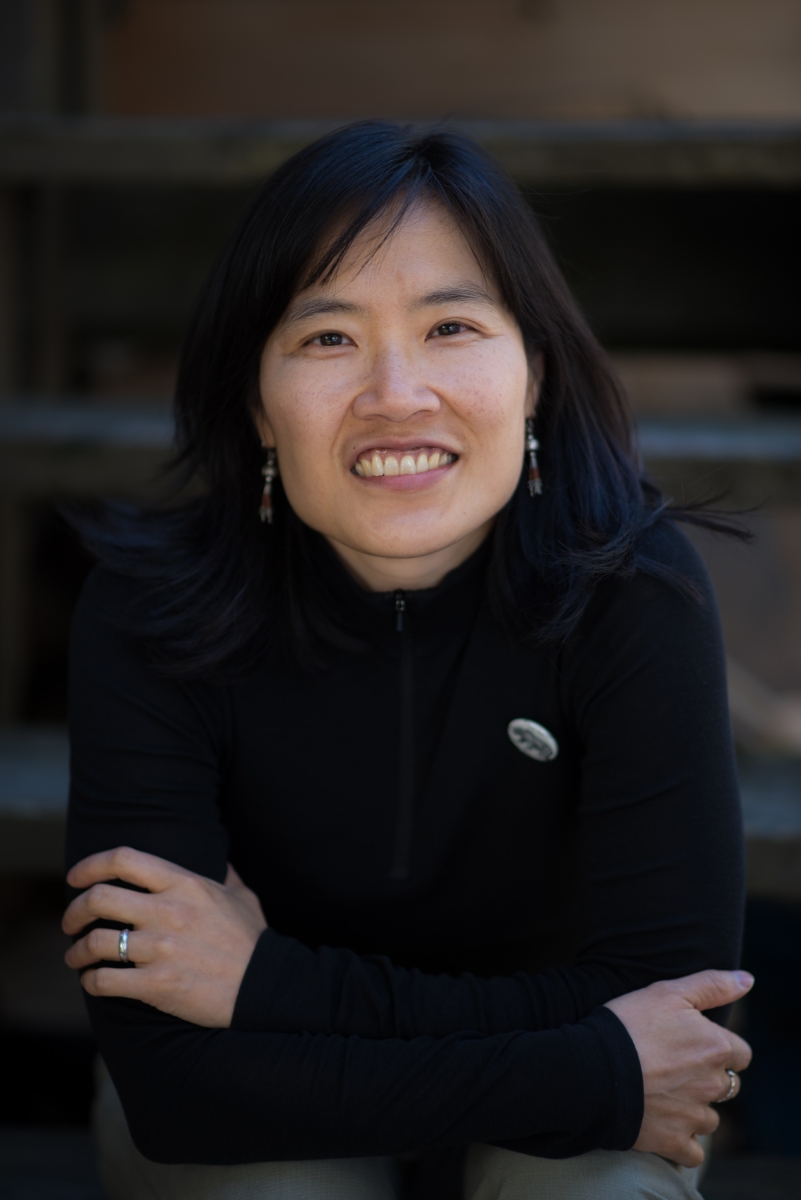 Wiley H.
Wiley is a long-time North Vancouver resident. She works as a technical writer and is the current newsletter editor for the North Shore Writers' Association. She spends her free time feeding her twin passions of creative writing and hiking. She recently discovered a potential third passion - the pottery studio at the Delbrook Community Recreation Centre.