This post has been updated as of Sept. 17, 2020.  For information on what pools are currently open and what aquatic activities are available, please visit our website.
For me, swimming is the ultimate self-care tool. It's a great full-body workout, but it also has a powerful impact on my mental wellbeing. When I arrive at the pool, my mind is racing with thoughts. Then, after a few lengths, I start to relax. My focus narrows on the methodical movement of my body and the rhythm of my breath. It's hypnotic – a form of moving meditation, if you will.
The health benefits of swimming
This experience isn't out of the ordinary. Experts have long agreed that swimming has many benefits – both physical and mental. 
It's an excellent form of exercise, building endurance, cardiovascular fitness and muscle strength. Yet it's low impact, meaning the joints aren't placed under significant pressure. It releases serotonin and endorphins, known as feel-good hormones. Research also shows that swimming can limit the risk of depression, boost self-esteem and reduce stress levels. 
You might wonder why swimming has these positive effects on our mental health. The truth is that more research is needed to fully understand the science behind it. However, one study suggests that being immersed in water increases blood flow to the brain, delivering much-needed nutrients and removing toxins. Others have found that swimming promotes the growth of new brain cells, enhancing our ability to manage stress.
The Zen of swimming
Personally, I find swimming helps me 'zone out'. I can't look at my phone or check my emails. All my senses are engaged. Best of all, my breathing is regulated. It might sound strange, but sometimes I forget to breathe properly, especially when I'm stressed. This can lead to hyperventilation and, in a worst-case scenario, a panic attack. 
When you dial it back to the basics of moving and breathing, life suddenly seems a lot less complicated. That's what I love about swimming – it makes you more present, meaning you forget about that terrible meeting you just had or the million things still on your to-do list. 
How to get started
Because swimming is a low impact sport, it's something everyone can do, regardless of age. If you don't feel confident in the water, then don't worry – it's never too late to learn or become a stronger swimmer. 
If you'd like to try swimming, North Vancouver Recreation and Culture (NVRC) has a program for you. We offer swimming lessons for all ages and abilities. There's also lane swimming at three pools and public swimming at four pools in North Vancouver. For a fun and competitive environment, the North Shore has six community swim clubs, welcoming both youth and masters age groups. Find out more about swim clubs. 
If you take the leap, you might just find the water's lovely. 
Sources:
Bupa UK:  Benefits of Swimming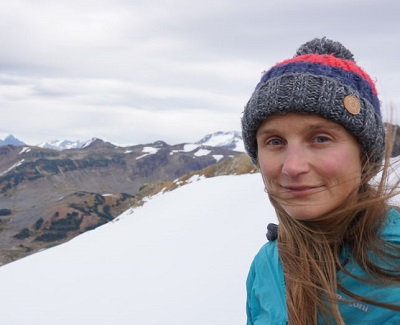 Lottie L.
Lottie Laken is a freelance writer based in North Vancouver. She loves nothing more than outdoor adventures in the Pacific Northwest, and can usually be found hiking, running and mountain biking on the North Shore mountains. Follow along with Lottie's adventures on her blog, Her Wild Way.