You can squish it, poke it, punch it, roll it, pile it, mold it, shape it.  Playing with clay is fun—regardless of your age!  
But as it turns out, it's also good for a child's development.  Here are 6 reasons why:
Encourages sensory development 
Clay play is a multi-sensory hobby: touch, sight, smell—and even sound.  Is it slimy or dry?  What does it sound like when you squeeze it?  Children can strengthen sensory skills as they learn to manipulate the material into different objects and shapes.  
Develops coordination and motor skills 
It also helps improve eye/hand coordination and build both gross and fine motor skills, including the small muscles in hands and fingers.  This helps with dexterity and is beneficial for children colouring, cutting and writing in a school setting.
It's therapeutic 
Clay play can be a very invigorating, yet soothing activity.  Working the clay is a positive way to express emotions, a good stress-reliever and, since it's generally an unhurried activity, also a calming pastime for kids.
Extends attention span
It's so different from other mediums, like drawing, that children are naturally drawn to experiment with this fun material.  And because clay is so adaptable, mistakes can usually be repaired so kids don't feel frustrated.  In fact, clay can be so engaging they may play for long periods of time without any adult involvement!
Builds imagination 
Many toys are developed for imaginary play, but not many let children dream up and create something entirely new.  Clay stimulates curiosity, motivates them to problem-solve as they work on their project, and ultimately leads them to craft unique three-dimensional art.  That's pretty cool.  
Boosts self-esteem
The best part?  Children can make something out of nothing.  The bowl may not be perfectly round or the truck may not look much like a truck, but they made it. Kids not only feel proud of what they brought to life, but also a sense of accomplishment.
Ready to give Clay Play a try?  Your child is!  
North Vancouver Recreation and Culture offers a variety of Clay Play classes, including Make It with Clay (children 2.5- 4 years), Kids & Clay (children 6-9 years) and more.  Click here to view programs.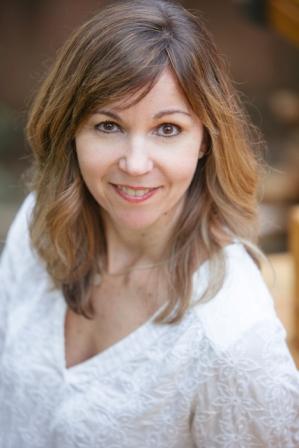 Kari is one of NVRC's bloggers and is also a busy and active North Van mom with three boys who all play hockey. 
A graduate of UBC and BCIT, she's worked in marketing and communications and now is spending more time pursuing her passion for words through storytelling and creating online content.
She is an active volunteer who loves home décor, travel, health and wellness  and watching her kids play sports.  When she's not working at her computer, she can usually be found watching Netflix or exploring the North Shore.