Editor's Note:  NVRC is committed to doing our part to address and minimize racism and discrimination within our organization. In honour of Black History month, we asked our blogger, Michelle Perrault to consider the issue of racism and this is her personal and powerful story. 
Like many others during the past year, I have spent too much time at home in front of the television. Violence, deception, discrimination and corruption dominated my screen as I watched tragedy and social injustice unfold. Some days I just couldn't turn it off as I waited anxiously for "good" to triumph over "evil".  Sadly, it was not Netflix or HBO that had me captivated. It was the nightly news. And, the happy ending I was so desperately waiting for continues to be elusive.
I am still shocked by the reality of white supremacy and the degree of systemic racism that is so painfully on display in the United States.  It makes me grateful to be Canadian. Nothing like that could ever happen here, I thought to myself. Fortunately, before I opened my mouth and shared that thought aloud, I realized my arrogance and ignorance. I know in my heart that systemic racism is here too, and I need to become more informed.
Acknowledging our racist reality
When I confessed to a friend that I was embarrassed by my ignorance, she sent me a link to the Systemic Racism Forum hosted by Metro Vancouver in November 2020. The keynote address by Dr. Handel Wright, UBC professor and Director of the Centre for Culture, Identity and Education, provided extensive evidence of systemic racism here in BC and across the country. As shocking as his data was, it was the examples provided by the Indigenous, Black, and People(s) of Colour (IBPoC) panel of individuals who shared their lived experience with racism that made my white skin crawl. 
In his presentation, Dr. Wright was quick to correct any misinformed Canadian regarding our own systemic racism issues. His examples dated back to the 1700's when Indian Residential Schools started (and continued through until the 1990's), he also referred to our history of racist immigration policies aimed at "keeping Canada white," and stated that one of the first branches of the KKK was in West Vancouver. 
His presentation and the individual stories of lived experience compelled me to learn more about systemic racism and the role I play within current structures. I also wanted to know what I can do to contribute to a more inclusive and just community. I had no idea of where to start, so, as I often do, I looked out my window for inspiration.
Understanding the burden of looking different
My friend and neighbour, Emma Milley was walking to school with her three children. I thought about a conversation we had last fall on my deck, during a time when it was still safe to socialize outside. She told me about some of the work she was helping with to improve understanding in our local schools regarding the realities of racism facing our Black population in North Vancouver.
Emma is a petite white woman, her daughter, age 9 is also white.  Her two adopted sons, age 7 and 12 are both Black.  
"We live in a bubble here in Lynn Valley. My sons don't often experience explicit racism but they always carry the burden of being different and always being noticed," Emma said. "Being a person of colour on the North Shore means you stand out. As they grow from sweet Black boys into young Black men the reality of how the world perceives them starts to change. It's really important that as a predominantly white community we help shift that perception."
Emma is quick to explain that as a white woman she cannot speak for Black people, but she has listened to voices within the local Black community and understands the importance of examining her own privilege and implicit bias while building understanding of what it means to look and often be treated differently because of the colour of your skin. 
Celebrating Black History
February is Black History Month, and for the second year in a row, Emma has worked with a team led by members of the local Black community who are working with schools, community, activists and others to bring information and enlightenment into North Vancouver classrooms. Last year, at Upper Lynn Elementary, they organized speakers, class discussions, poster contests and other activities aimed at building awareness of racism and the challenges facing IBPoC right here in our own community.  
"We actively engaged almost 500 students, many of their families and 95% of the educators and admin staff," Emma said. "There were some very meaningful discussions as students shared their current views of the world and their hopes for the future."
Among the many values they identified for a better future, the students highlighted embracing diversity, being kind and treating everyone the same.  
The team that Emma was part of shared their experience and lessons learned last year with other schools interested in organizing Black History Month activities in 2021. Due to the pandemic, Black History Month 2021 will be celebrated in "COVID" style with schools throughout the District participating in virtual field trips, presentations and discussions.
"We had the opportunity to get even more creative this year," Emma said. "But we need to continue these discussions and activities. One month a year is not enough to build the relationships and understanding that is required."
Prioritizing perspectives of Indigenous peoples
I am grateful to be writing this blog from my home, which is located on the traditional, unceded and ancestral territory of the Coast Salish peoples – xʷməθkʷəy̓əm (Musqueam), Sḵwx̱wú7mesh (Squamish), and səl̓ílwətaʔɬ/Selilwitulh (Tsleil Waututh) Nations.
When I went to school in North Vancouver in the 70's I don't recall learning about the history of this land from the perspective of its Indigenous peoples. I do remember studying Captain George Vancouver and the other explorers who "discovered" the west coast. One thing I know for sure, is that through the luck of being born here, and the added benefit of being white, I have many advantages for which I can take no credit. 
I realize that recognizing my own good fortune is not an excuse for my lack of knowledge and understanding of racism in Canada, especially from the perspective of our Indigenous peoples. There are many resources available to help with my enlightenment, such as Reconciliation Canada. This site offers a vast array of information and resources, and is where I found this inspiring quote:
"Our future, and the well-being of all our children, rests with the kind of relationships we build today,"
Chief Dr. Robert Joseph, O.B.C; O.C.
The relationships I have valued most in my life have been those founded on respect and understanding. That is one of the reasons I want to understand more about systemic racism in Canada. I realize now that my hope for a happy ending on the six o'clock news is naïve. You can't erase history, but perhaps if we have the courage to acknowledge it, and the strength to be vulnerable because of it, we can all move forward together in a more peaceful and constructive manner.  
Systemic racism is complex, confusing and uncomfortable to talk about. My goal is to unlearn ingrained racist biases and become more informed. Then maybe, in my own small way, I can contribute to the ongoing dialogue that is essential to building a better future for everyone.
Other resources I'm checking out:
White Fragility, Why it's so hard for white people to talk about racism, a book by Dr. Robin DiAngelo
-    I've ordered the book, but also watched her amazing presentation on YouTube.
National Centre for Truth and Reconciliation
-    Established to support learning and dialogue where the truths of indigenous peoples' experiences with the Indian Residential School system are honoured and shared for future generations.  
North Vancouver District Public Library
-    Learn & Reflect: Racial Injustice Reading Lists 
City of North Vancouver Library
-    Indigenous Relations eBook by Joseph, Bob
Other
-    To the White Parents of My Black Son's Friends Blog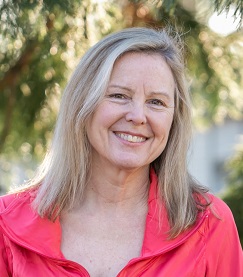 Michelle Perrault
A North Shore girl at heart, Michelle has fond memories of Saturday night skates at the NVRC ice rink (now Harry Jerome) and swimming lessons at William Griffin (now Delbrook) pool. More recently, she enjoys hiking and biking the trails of Mount Fromme and the Seymour watershed. She lives in Lynn Valley with her two adult children, two dogs and wonderful friends and neighbours.