A guide to a beginner ukulele class.
A lot of people have one of these small, adorable four-stringed instruments tucked away in a closet somewhere in the house. Light, portable and affordable, the ukulele makes relaxing music that evokes palm trees and happy tropical breezes. It's a mighty little instrument that provides a cheery antidote to the gloomy winter weather.
An intro to the ukulele
I've always enjoyed the warm, easygoing sounds of the ukulele (pronounced "oo-koo-leh-leh" not "yoo-ke-lay-le"). A baby cousin to the guitar, it originated in Portugal (think sailors and pirates) and was later adopted by Hawaiians. Today, the instrument is associated with music from Hawaii, where the name has the smile-inducing translation of "jumping flea". 
 
Beginner's class at Delbrook
On a dark and stormy Friday night in January, a group of ten students was welcomed into a bright room by JR, our teacher for the beginner ukulele class. Everyone showed up with an instrument. Some ukuleles were basic, others gorgeously elaborate. 
JR walked us through the different kinds of ukuleles – soprano, concert, tenor and baritone – which range in size and depth of sound. "Generally," JR told us, "the right instrument for you is what feels best in your hands."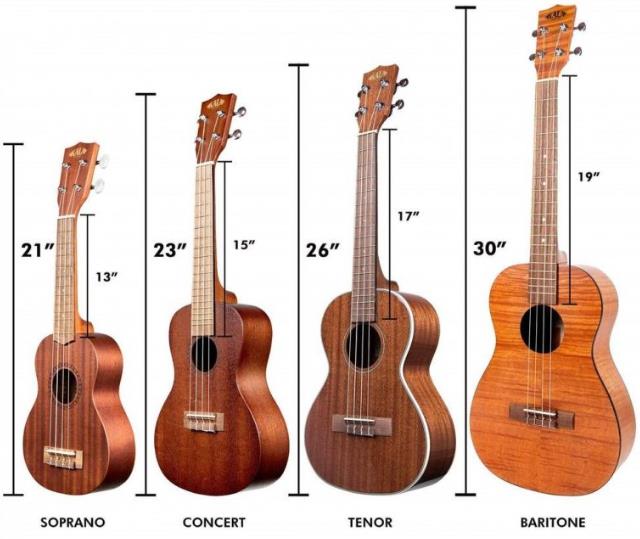 He introduced us to a few foundational techniques, such as best finger placements for different chords and an easy strumming technique. Then, he let us play. As my fingers fumbled, it was reassuring to hear JR explain the first few times always feel awkward and strange. "Trust your body to figure it out. You'll be surprised at how fast you get over that learning curve."
Oh, and it helps if you like to sing. The ukulele is an instrument that complements voice.
"Don't worry, everyone can sing," JR smiled. "The ukulele will help you." With that, he handed out some sheet notes and a songbook, and we started in. 
Within half an hour, the class had learned four chords. By the end of our first hour-long lession, we were playing a song! JR led the group with vocals, cuing us when it was time to change chords. We strummed (more or less) to Clearwater Creedence Revival's Have you ever seen the rain? as it poured outside. Everyone had a good chuckle. 
A great, talented teacher
JR reminds me of the best kind of music teacher. A highly skilled musician, he teaches because he adores music. You can tell from the way he enthuses about the ukulele – or any musical instrument – and encourages us past our mistakes. He began teaching the ukulele six years ago all-over North Vancouver, including the old Delbrook Community Recreation Centre, John Braithwaite Community Centre and North Shore Neighbourhood House. 
JR seems to embody the very instrument we're learning – easygoing, relaxed and forgiving. Despite two music degrees under his belt, JR is not fussed about music theory or even counting beats. He just wants us to relax and enjoy ourselves.
JR does, however, advise regular practice. "About fifteen minutes every other day is all it takes." He recommends practising after each lesson when the information is fresh and suggests leaving your ukulele out (rather than in a case tucked neatly under the bed or in a closet) to entice you to pick it up anytime and play. 
Benefits of learning music 
If having a good time isn't reason enough, here are some of the main benefits of learning a musical instrument:
Good for your brain
Studies show that people who play music have better-connected, more sensitive brains over the general population, enjoying superior working memory, auditory ability and cognitive flexibility. 
Great for your coordination
Using your fingers in a rhythmic manner to play the right tones refines your motor skills and hand-eye coordination.
Promotes stress relief
Music increases the production of dopamine, "the feel-good chemical", elevates mood, and decreases blood pressure, anxiety, depression and insomnia. Listening to music (especially upbeat music) produces many positive health benefits, but making music is even better!
Increases creativity
Music is a great source of creativity. Listening to music and playing music both spark creativity. People who play music can come up with creative solutions to problems in different areas of life. It is also a great form of self-expression. 
Improve social well-being
Playing music with others has a special power: human connection. Playing music in a group requires you to focus, listen to others and coordinate your own playing. Music participants also exhibit more voluntary pro-social behaviours like empathy, kindness, helpfulness and generosity.  Read our Finding Fun and Friendship with a Ukulele blog and learn how one passionate senior built a community of music.
Group classes offered by North Vancouver Recreation and Culture
Delbrook Community Recreation Centre offers group lessons for Ukulele Beginner Adult and Ukulele Beginner 8-12yrs. Sheet notes and songbook provided. Bring your own ukulele. Those 55+ can also take the Ukulele for Beginners at John Braithwaite Community Centre
Register online
.
Drop-in ukulele sessions and play-a-longs
You can drop-in to a fun and friendly ukulele group session at John Braithwaite Community Centre, every Wednesday from 2:00-4:00pm for just $2.  All levels of players are encouraged and welcome. Ukuleles provided if needed.  Improve your skills, while learning new songs with the great selection of music available.  Click
here
to learn more.
Also, JR leads the DCM Ukulele Club, a free club for anyone who wishes to play. Based out of Honey's Donuts in Deep Cove, meetings happen on the last Sunday of each month 7:00-8:30pm. Impromptu, free and open to all – community spirit doesn't get better than that!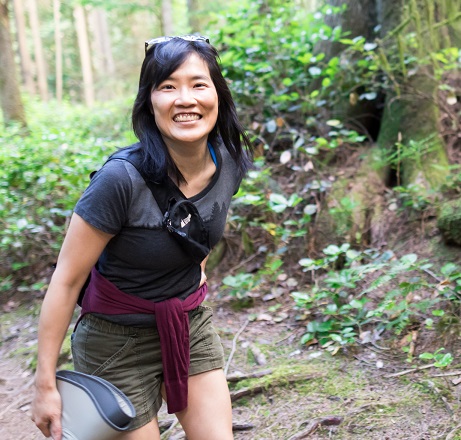 Wiley H.
Wiley is a long-time North Vancouver resident. She works as a technical writer and is the current newsletter editor for the North Shore Writers' Association. She spends her free time feeding her twin passions of creative writing and hiking. She recently discovered a potential third passion - the pottery studio at the Delbrook Community Recreation Centre.