The official opening of the Grouse Grind on May 3rd, marked the unofficial start of "hiking season" on the North Shore. Although for many people in North Vancouver, hiking season never ends thanks to the abundance of all-season trails at lower elevations. Snowshoeing is also considered an extension of hiking season as well and this past winter was excellent for snowshoeing in the alpine.
So, "getting in shape for hiking season" can mean different things to different people. If the last time you went hiking was last October (or much longer ago), then you'll likely need to tune up your body-and probably check your hiking gear as well--before hitting the trails again. Both check-ups are important!
Health Disclaimer
As always, if you have any serious health concerns (e.g. high blood pressure, heart problems, or breathing problems such as asthma) check with your doctor before doing any strenuous hikes. Be realistic about your fitness and choose your hiking trail accordingly. Fortunately, the North Shore is blessed with plenty of great trails that are less strenuous (see lists below), if you need to build up your cardio fitness first.  
Stretching to Avoid Injuries
The last thing you want to do is suffer an avoidable injury on your first trek of the year and have it linger for weeks and even months. So get started now with limbering up and stretching your leg muscles—a little bit every day (quad stretches and calf stretches at the very least). And definitely do some stretching exercises a few days before you do your first uphill and downhill trails. Don't forget to repeat some light stretches at the top of your trail—and after you are done--to help with your recovery later. Core muscles are also put to the test on steeper hikes, so some Pilates-style exercises can help to tune-up your core. 
Need some expert advice to get your body ready?  Check out the great personal training services available at North Vancouver Recreation & Culture.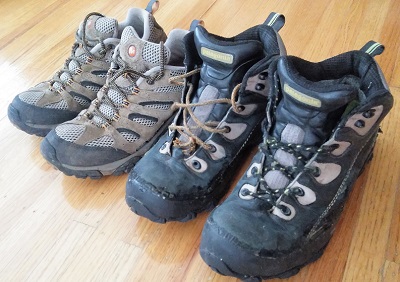 How's Your Hiking Gear?
Every spring I have to decide if my favourite old hiking shoes or boots are up for another year of pounding the trails. In my opinion, proper footwear is the most important hiking gear of all—and the most neglected. Check your shoes/boots: How are the treads? Laces? Support? Insoles? Water-proofness? Give them a proper check-up, and repair or replace them if needed. Remember—flat-soled running shoes are not recommended for hiking. They lack the grip and support needed for hiking trails.
Rain jackets also take a beating in our weather, so yours might need a re-application of water-proofing treatment or just a proper wash (don't forget to put rain jackets and rain pants in the dryer—low heat—it helps revitalize their water-proofness). Similarly, check your backpacks, hiking poles, clothes, socks, hats, gloves, etc. to make sure they are ready. 
And don't forget to check if your Emergency Kit is up to date and fully stocked.  Read North Shore Search & Rescue's list of the 10 essential items to bring hiking. 
For beginner hikers read our How to Get Started Hiking blog.
All that's left is to decide on which hikes to do! Talk with your friends/family and decide where to go. Here's just a partial list of hikes of various levels of difficulty to get you started for 2019.
Easy Hikes: 
Fisherman's Trail 
Lighthouse Park
Capilano Regional Park
Lynn Headwaters Regional Park (Lower Lynn and Cedars Mill Trail)
Rice Lake
Medium Difficulty Hikes:
Whyte Lake
Baden Powell (far eastern segments to Quarry Rock)
Baden Powell (segments between Grouse Mountain and Hyannis Drive)
Old Buck Trail
Harder/More Strenuous Hikes:
Grouse Grind/BCMC
Lynn Peak
Baden Powell (segment including the "Seymour Grind")
Three Chop Trail
Norvan Falls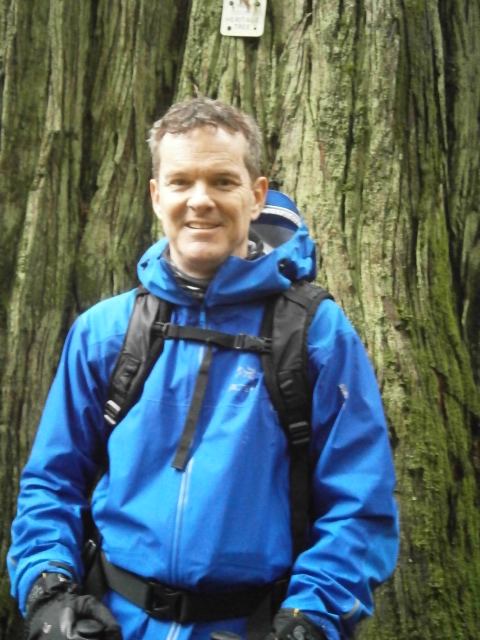 Mike H.
Mike Hanafin is an avid hiker and snowshoer with a passion for old-growth trees, and discovering hidden gems in the North Shore forests.
Read Mike's other hiking blogs:
Giant Trees - A Guide to Hiking to Old-Growth Trees in North Vancouver
Beat the Winter Blahs on North Vancouver's Snowshoe Trails
Great Cardio Hikes That Aren't the Grouse Grind!