Join us for a series of free indoor and outdoor dance workshops with NVRC's artists in residence, Kinesis Dance Somatheatro.
These innovative opportunities include dancing and connecting with fellow participants to develop choreographies inspired by the themes.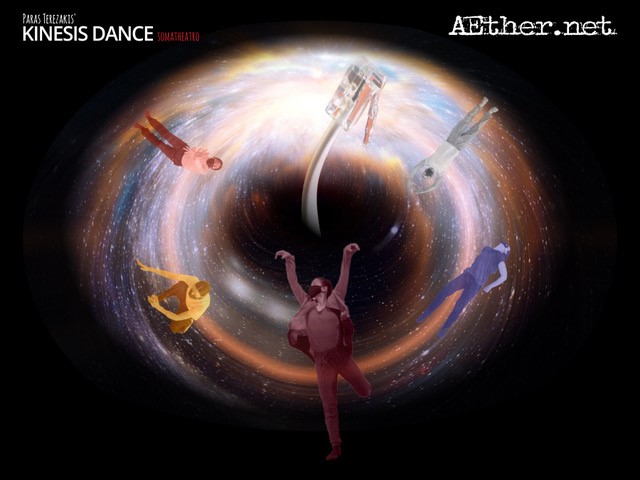 The 20-minute workshops welcome people of all ages and abilities and will be an engaging and participatory experience. Outdoor workshops will take place rain or shine (unless unsafe).
Outdoor Workshops
Join Kinesis Dance Somatheatro to connect with one another through 5 short choreographies. Participants will explore the five classical elements dancing the air we breathe, the fire our passions light inside us, the earth we eat from, the water we come from and the life opportunities suspended in the ether, waiting for us! All ages and abilities welcome. No registration required.
Parkgate Plaza, Parkgate Community Centre
M            Nov 29     10:30-10:50am
Sa           Dec 4        1:00-1:20pm
FREE
Rogers Plaza, John Braithwaite Community Centre
M            Nov 29    12:00-12:20pm 
Sa           Dec 4      10:30-10:50am 
FREE
Delbrook Plaza, Delbrook Community Centre
M            Nov 29    1:00-1:20pm 
Sa           Dec 4       11:30-11:50pm
FREE
Indoor Workshops
Join Kinesis Dance Somatheatro for a community engaged dance workshop that explores the five classical elements - air, fire, earth, water and ether. Through dance and movement, participants will explore the air we breathe, the fire our passions light inside us, the earth we eat from, the water we come from and the life opportunities suspended in the ether, waiting for us! 
People of all ages and abilities are welcome! Advance registration is required.
Large Multipurpose Rm, Parkgate Community Centre
122643                 Sa           Dec 11   10:30-12:30pm
FREE
Shoreline Rm, John Braithwaite Community Centre
122651                 Sa           Dec 11    2:00-4:00pm
FREE