On Saturday, May 25th from 11:30am-1:45pm at Loutet Park, North Vancouver Recreation & Culture will be hosting North Van STRONG, for youth aged 8-16 years featuring 20 fun and challenging  obstacles over a 2 kilometer course.  North Van STRONG  promotes and engages youth in physical activity as well builds self-confidence and self-esteem.  We recognize that physical activity is so much more than simply moving your body - it's about creating a culture of spirit and enthusiasm.
The course is designed to encourage fun and team play.  The obstacles will vary from crawling to climbing, walking to running, carrying to throwing and strategic problem solving.  Any participant who is unsure about an obstacle has the ability to try something else or move on to the next obstacle.  
Come out and explore the outdoors, get dirty, laugh, and have fun.
North Van Strong is presented by North Vancouver Recreation & Culture and generously sponsored by TD Bank.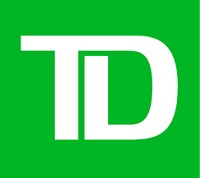 Register Now
Grade 3 - 6 course number 415394
Grade 7 & up course number 415402
Registration can be done online or by calling 604-987-7529.
Pre-Event Package Pick Up
All participants are asked to pick up their special event package on Friday, May 24 from 6:00-7:30pm at Karen Magnussen Community Recreation Centre, Eagle Room.  The package includes your bandana plus a number of fun surprises. Please make sure you pick up your event package that day.  We also ask that you bring your Informed Consent and Photo Release form with you and drop them off when you pick up your event package (See #3 below).
To ensure the event runs smoothly and to avoid delays, we have a few housekeeping items to go over with you: 
1.
Event Location & Parking

Loutet Park is located at 15th Street and Rufus Avenue

Street parking is available around Loutet Park. Please be respectful of the neighbours by keeping noise and garbage to a minimum.  Please do not park in the Loutet Farm Market lot as this is reserved for farm shoppers. Additional parking is available in the Brooksbank school parking lot located at 13th Street off Gladstone Road.

 
2.
Start Times

To avoid congestion at the obstacles, participants will be grouped according to age and will be starting in waves.  The groups and estimated start times are as follows:

All participants should be ready to start by 11:00am

 
3.
Informed Consent Form and Photo/Video Release form

Please fill out the 

Consent Form

 and

Photo/Video Release Form

 prior to the event and bring them with you to the pre-event package pick up or to the check-in table on event day.  Forms must be signed by a parent or guardian in order for your child to participant in North Van STRONG. You will receive your race package when completed forms are handed in.  Participants who do not wish to be photographed or videotaped will be asked to wear a coloured wristband to notify the videographer and photographer.

 
4.
What to Wear

The course includes uneven steep terrain so please wear appropriate closed toed footwear (running shoes or hikers).  You will travel through the woods and over and under a variety of obstacles where clothing may become damaged or dirty.  Please choose your clothing accordingly.  Participants will receive a bandana prior to the race. Sunscreen and hats are recommended.

 
5.
What to Bring

Suggested items for after the event include water, a change of clothing and a towel.  Please leave valuables at home.

 
6.
About the Course

The obstacles will vary from crawling to climbing, walking to running, carrying to throwing, as well as problem solving.  Any participants unsure about an obstacle is encouraged to try something else, ask for help, or move to next challenge.

 
Official Suppliers
We would like to thank our official suppliers of this year's North Van STRONG adventure event (look for them at the park on event day!):
QUESTIONS?
If you have any questions about the event, contact us at
strong@nvrc.ca
See you on Saturday!