Inclusion Works
Building community and programs for people with diverse abilities
Image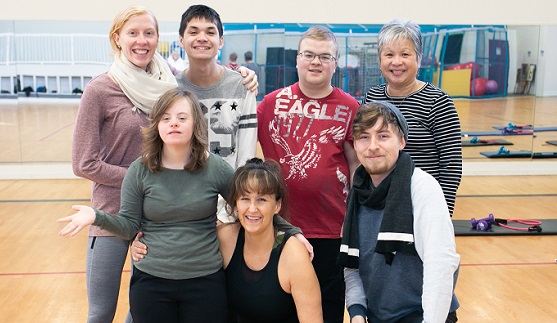 Transitioning to adulthood is a difficult and challenging process for many.   When an individual has developmental challenges and does not fit into the typical post secondary and skill development opportunities, it can be an even greater challenge, as one must find alternatives that might work.
In order to provide an alternative for their transitioning adults a group of parents with young adults with similar needs joined resources and collaborated to help create Inclusion Works North Shore (IWNS).  
Inclusion Works North Shore
Modelled after Victoria-based Inclusion Works, the north shore group of six families pooled their resources to create  a family governed , community based opportunity for their young adults.  The programming for their family members was designed so that the participants could learn and gain the skills and confidence they need to safely access their community and lead a rich and meaningful life in the community.
The North Shore group vision is to provide meaningful programming that focuses on creating activities that build community inclusion, participation and engagement and provide intentional and purposeful growth.
The parents of IWNS agree that, "It's a lot of work and you need to find like-minded parents because the program is family-governed and driven." But, the results have been worth the effort.   The participants have all demonstrated positive growth.
Now in its fifth year, the IWNS group runs programs for the primary five participants (ages 21 – 28) with parent coordinators and two full-time support workers. The program provides programming five days a week including:
Life skills training (cooking, bus training, navigating community)
Recreational pursuits and activities (sports, fitness, art, theatre)
Volunteering
Work experience
Image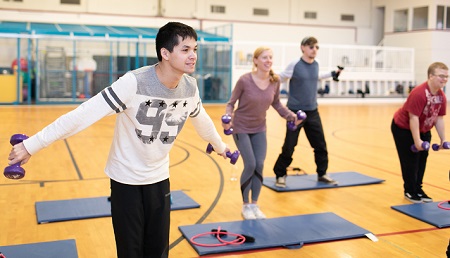 Community partnerships including NVRC
When they were just starting up Inclusion Works on the North Shore, the parents approached the NVRC for rental space and programming resources. 
The NVRC was happy to lend a hand and to provide Inclusion Works with rental space at non-profit rates. The Delbrook Community Recreation Centre`s Youth Lounge has proven to be a great space, as it is equipped with a kitchen. NVRC also provides many all-access programs, such as: public swims and skates and art classes. When IWNS wanted to create a special fitness class for the group, they worked with NVRC who introduced them to Karen Harmon, a NVRC fitness instructor who is very experienced working with people with developmental disabilities and creating customized classes.  Karen continues to work with the group on their fitness once a week.  
"NVRC staff have been fantastic, accommodating and welcoming to our kids," said two of the parents, Diane and Janice. "They are also very supportive to us parents."
Working with community partners like NVRC, West Vancouver, Artists for Kids, Creativ Music and North Shore Taekwondo, Inclusion Works has been able to provide incredible programs for their adult children, including musical theatre, gymnastics, art classes, yoga and fitness classes, swimming, volunteering experience with the John Braithwaite Lunch Program (run by North Shore Neighbourhood House), and speech and language classes. 
Amazing results
The parents have "seen a lot of growth" in their children as a result of the programs and activities. 
The young adults show a significant increase in interest in their peers, improved communication and social skills, increased self-confidence and sense of belonging in a community where they have made connections and meaningful interactions.
Their physical health and fitness have also improved and they are starting to create a healthy, happy and rewarding "lifestyle" in their community.