Induction Year: 1968
Sport: Tennis
Category: Athlete
Biography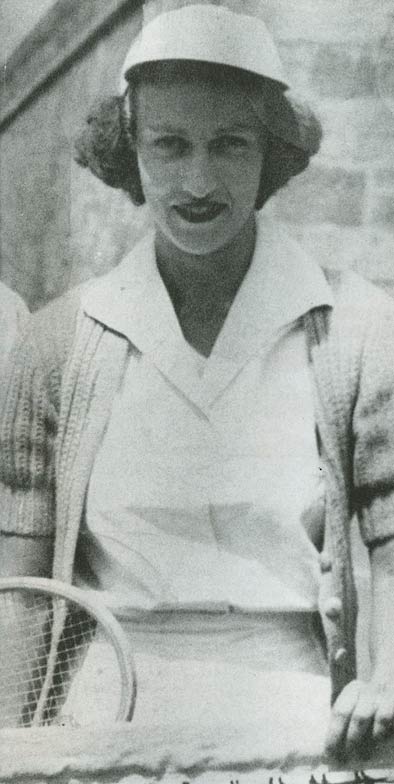 North Vancouver's 1930's tennis duo of Eleanor Young and Caroline Deacon were inducted into the North Shore Sports Hall of Fame in its first year in 1968.
Eleanor's father, E.V. Young, was the energetic long-time secretary of the BC Lawn Tennis Association so Eleanor came by her interest in the sport and knowledge of how to play the game quite naturally. Her feats on the court spanned most of the 1930s and through to 1948. She relied on a big forehand – not stylish but really strong – to overpower her opponents.
By 1934, during the summer she turned 18, Eleanor was challenging the best in B.C. and Canada which often turned out to be none other than Caroline Deacon who was three years older. With the exception of the B.C. championships in which Eleanor smashed her way to the open final before losing to a woman from San Francisco, they  met in the final of every major competition in B.C. that year as well as the Canadian championships. Eleanor captured the New Westminster tourney while Caroline won the Vancouver, Kelowna and Bowen Island tournament titles. 
At the 1934 Canadian championships in Toronto, Eleanor won the national junior final and reached the final of the open singles before bowing to Caroline in a hotly contested match. Then they teamed up to win the doubles. That led to them playing at Wimbledon in 1935. 
Eleanor won the Canadian mixed doubles in 1939 and Canadian singles and doubles in 1940, the last year the tournament was held until 1946 due to the war at which time she returned as singles finalist in 1947. She was also doubles runner-up three times. She held the number 1 singles ranking in Canada five years (1937, 1939, 1940, 1946 and 1948) and was inducted into the Canadian Tennis Hall of Fame in 1993.
* Photo supplied North Shore Citizen, Len Corben collection