Skating - A Canadian Tradition
It's never too late to learn how to skate.  Our Learn to Skate programs are suitable for all ages, abilities and skill levels and provide life-long skating skills as well as the basic skills to progress into more advanced ice sports such as Hockey, Ringette and Figure Skating.  View Programs
Lesson Helmet Policy
All participants, including adults, are required to wear a CSA approved helmet during all skate lessons.
Looking for hockey? Visit our hockey page for program information.
The NVRC Learn to Skate program offers a wide variety of skating development programs to help meet the needs of any child or adult who wishes to learn to skate and improved their skating skills.  Each level of the NVRC's Learn to Skate program is designed to focus on the fundamental skills of skating with specific elements and exercises to be completed by the participant.   Qualified instructors lead parents and children through various games and activities to make the children and adults reach a comfort level on the ice. 
What to Wear and Bring to Lessons
Ice Skating
Helmet - CSA approved (hockey, ski or snowboard)
Warm gloves or mitts
Warm jacket
Hockey or figure skates (sharpened and laced tight)
Snowpants or warm water-proof pants
Inline Skating
Helmet - CSA approved (hockey, ski or snowboard)
Elbow Pads (Hardshell)
Knee Pads (Hardshell)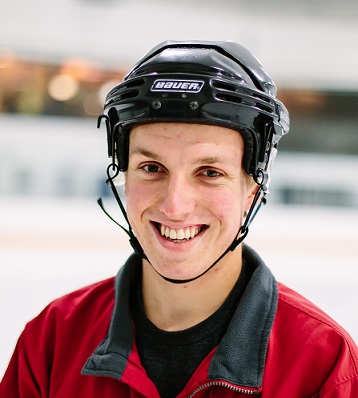 Thomas Winckers, Head Skate Instructor 
Phone: 604-983-6573 Email.
What do you enjoy most about skating?
It is a fun form of exercise!
Why do you enjoy teaching skating? 
It is fun working with kids. Watching kids progress through the levels is very rewarding!
What do you think is great about the NVRC's Learn to Skate Program? 
The levels are more specific so children learn to skate with those at a similar level. It also means they can progress through levels faster, which improves their confidence.