NVRC's Artist Residency Program offers opportunities for artists to work in the community, to develop arts-based engagement activities and to deliver creative projects that generate meaningful connections.
Key goals of the NVRC's Artist Residency Program include:
To inspire participation and relationship-building where art (the process of creating together) acts as a catalyst for individual and community engagement; and

To see artists work collaboratively with community members (who may or may not see themselves as creative) in initiatives where the participants take a central role as creators, producers and performers or as active audiences for the project.
The Artist Residency Program offers three program streams:
Creation Lab residencies offer studio time to artists to experiment with new ideas, to play with and create new directions in their practice, to develop new "work" and to present it in a workshop setting.
Creation Labs are mostly self-directed, intensive and of relatively short duration (six weeks to four months); they are expected to culminate in some kind of public activity, demonstration, open house, showcase or workshop.
Creation Labs are open to solo artists, small artist collectives or to groups of two or more artists (artist groups) working in collaboration.  Collaborations are encouraged between artists:
Of different social, cultural and economic backgrounds
Of diverse ethnic and religious backgrounds
Of different sex and gender orientations
Working in different artistic areas, media and traditions  AND
With different creative practices or working in different traditions
The NVRC cannot offer exclusive use of a single studio space.  However, we do offer free use of any rooms or spaces that are available and that can be scheduled at one or more of the Recreation & Cultural facilities in North Vancouver.  Partner organizations may also have available space to offer.
Artist Fees are available to support the creative process.
Creating Connections residencies offer a framework for professional artists to work directly with members of the community.  The Creating Connections program is open to solo artists or small artist collectives.  Residencies are concentrated in a term of two to four months.  
Creating Connections residencies are typically built around a dedicated, pre-determined area of focus or theme with a goal to encourage the development of a wide variety of interactions between artists and community members.  Projects are highly participatory, encourage acts of shared creation and support life-long learning.
Activities may consist of any mix of (community) discussions, (creative) workshops, drop-in sessions, or pop-up experiences.  Projects may be intentionally planned to connect with, to animate and to promote existing programming, events and activities by:
Providing opportunities for creative and cultural exchange
Activating outdoor public space(s) and other non-traditional places
Delivering fun, inviting and accessible engagement in artistic and creative activities
Including people – including those who do not see themselves as artists – as creators, producers, performers and active audiences
Bringing the community together AND
Fostering creative conversation and participation in issues identified as important by the community
NVRC offers the free use of space (or spaces) required to deliver the project as well as staff support where connecting with existing NVRC programs is required.  Artist Fees are provided and budget is available for project materials.
The Artist in Residence Program is a longer-term opportunity; residencies are expected to last six weeks to six months. Space at a North Vancouver Recreation & Culture (NVRC) community recreation centre will be made available during the centre's opening hours and will act as a home base and small office/studio. Resident artist(s) will be expected to spend their time "in residence," establishing a presence at an NVRC community recreation centre and in the surrounding neighbourhood, interacting with and engaging the public in a range of creative practices. The goal of the program is to invite community members and curious visitors to share in creating activities that are collaborative, cooperative and community-building.
During the residency, artist(s) will develop projects, connect with members of the public and engage them in the collaborative creation of art projects. Connecting with the public can take many forms:
Participating in already scheduled programming
Having a presence at events and festivals
Leading interactive demonstrations
Offering open "studio hours"
Conducting community art workshops
Developing community art projects OR
Activating the spaces in NVRC facilities
Artist fees will be subject to the length of the residency. Budget is available to cover project materials.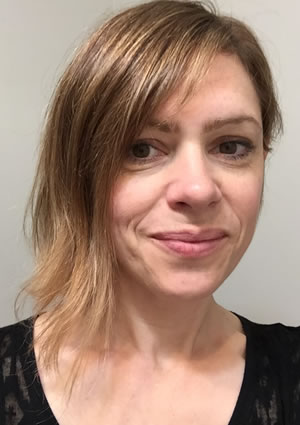 Cath Hughes is a British and Canadian multi disciplinary visual artist, living and working with gratitude on the unceded traditional territories of the Musqueam, Squamish and Tsleil Waututh nations. She holds a BFA from Oxford University, and an MA from London University as well as a Postgraduate Certificate of Education from Goldsmiths College and recently participated in the postgraduate painting correspondence course facilitated by Turps Art School. She has worked for many years in art and gallery education, including at Tate Modern and the National Gallery in London before immigrating to Canada in 2008. She now teaches at Emily Carr University of Art and Design, Burnaby Art Gallery and the Shadbolt Centre. 
Cath Hughes Art | Facebook
Cath Hughes' website
Cath will be teaching the following free workshops:
Culture Days: Pick, Mix & Make Art Workshop
Join NVRC Artist in Residence Cath Hughes for an art and environment workshop. Beginning at the artist's residency studio at Chris Zuehlke Memorial Park, we will walk, talk and pick litter in the trails around. Back at the studio, we will reflect on the types of waste found, pool materials ('mix') and make, exploring ways in which to transform found waste into thoughtful and provoking artworks. Cath will share her ideas for working with found plastics and objects, whilst we discuss ways to combat plastic pollution in our day to day lives. This workshop is held at Chris Zuehlke Memorial Park.1905 Jones Ave, North Vancouver. Please meet there.
Saturday, Sept 24, 10:00-12:00pm Course ID #165425
Culture Days Workshop: Bottle Craft with Artist Cath Hughes
This community workshop with NVRC Artist in Residence Cath Hughes will focus on intercepting the plastic waste system. Did you know that in Canada only 8% of plastics are recycled? Some single use plastic products will be banned in Canada over the next few years, but plastic bottles are not on the list. We will explore creative solutions to making something artful and inspiring from a plastic bottle or bottles. Cath will share ideas for how to cut, attach and create something new and maybe even beautiful. Any kind of plastic bottle (PET or HDPE) works - laundry liquid bottle? Juice bottle? Soda bottle? We will have many extras collected for use if you don't have a bottle, as well as some examples of things you might try. This workshop is held at Chris Zuehlke Memorial Park. 1905 Jones Ave, North Vancouver.  Please meet there.
Saturday, Oct 8, 10:00-11:30am  #174345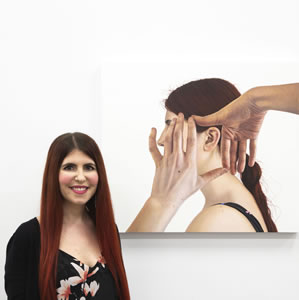 Cara Guri is a visual artist based in Vancouver, BC.  She holds a Bachelor of Fine Arts from Emily Carr University and has completed a painting residency at Columbia University. She has received numerous awards for her work, including the Takao Tanabe Scholarship, the Brissenden Scholarship, and the Bishop's Undergraduate Prize in Fine Arts.  Her work has been exhibited in Canada and New York, NY. Recent exhibitions include The Reach Gallery Museum, Burrard Arts Foundation and the Art Gallery of Grande Prairie. She has also completed artist residencies with hcma, Burrard Arts, and The City of Abbotsford and was an artist with Vancouver Mural Festival. 
In her current painting practice, Cara explores the relationship between identity construction and portraiture. Her works examine the transactional nature of portraiture: the information that is given to the viewer and that which is withheld. Through her paintings, she re-examines conventions and symbols that are found in historical portraiture by translating them into her current reality in a way that disrupts their original meaning and questions what it means to see and be seen.
Cara will be teaching these two free workshops.
Expressive Portraiture
In this creative and experimental workshop led by professional artist Cara Guri, participants will explore mixed media processes while creating a unique and expressive portrait. Participants will play with layering, mark making and blending and shading while using materials such as watercolour inks, paints, charcoal and pastels to create their compositions. Come learn about techniques for textural mark making, proportion, contrast and shading to make things pop. This workshop will take you on a guided journey while also encouraging creativity and self-expression.
Memorial Art studio.
Sunday, October 16, 6:00-8:00pm, Course ID # 165479
Monday, November 28, 6:00-8:00pm, Course ID # 167562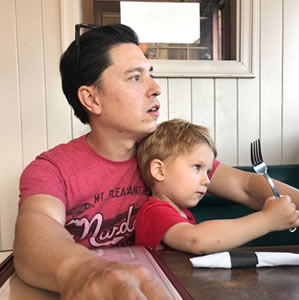 CONTEXTURE is a noun that refers to an interwoven structure – a fabric.  It is also the work of Nathan Lee.  CONTEXTURE weaves together threads of place, history, culture, and ecology into playful, richly layered objects of art and design. 
Nathan's creative approach seeks to engage meaningful social and ecological concepts with humour and whimsy, while celebrating overlooked natural and cultural systems. His projects are built on a foundation of thorough research and layered with site-specific meaning. The end result is relevant and playful, profound and engaging.