Induction Year: 1968
Sport: Lacrosse
Category: Athlete
Biography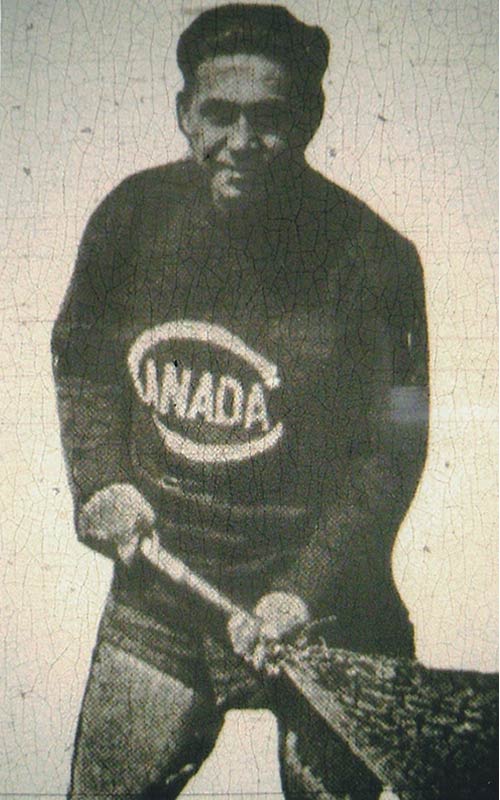 Henry Baker was one of the great goaltenders in the early days of box lacrosse. Although he began playing when the game was the field variety in the 1920s, his notable accomplishments came when the sport moved indoors in 1932. He played in the very first box lacrosse game in Western Canada, tending the net on July 1 at New Westminster's Queens Park Arena for the Squamish Indians, the early name for what became the famed North Shore Indians.
Baker was selected to Canada's all-star team which played the United States in a three-game series as a demonstration sport that August at the 1932 Los Angeles Olympics. 
Once he was back home, the Indians copped the B.C. playoffs and travelled eastward in quest of the cherished Mann Cup. They beat Calgary but fell to Winnipeg and were eliminated from going on to Toronto for the finals. Then the team promptly folded, so Baker played for New Westminster Salmonbellies in 1933 and 1934. He backstopped the team all the way to the Mann Cup finals both years before losing in best-of-five series to Hamilton 3-2 and Orillia 3-0 respectively.
When Andrew Paull resurrected the North Shore Indians in 1935, Baker was back with the team in net, becoming the last line of defence for another shot at the elusive Mann Cup in 1936 as the team racked up a league-best 16-8 record while Baker stopped a league-leading 66.4% of the 590 shots he faced. He was awarded the Maitland Trophy for outstanding play, sportsmanship and assistance to minor lacrosse. In playoffs, the Indians disposed of the Salmonbellies for the B.C. crown and Calgary and Winnipeg en route to facing Orillia in Toronto for Sir Donald Mann's trophy. Three of the games were decided by two goals with Orillia winning 3-1. 
Henry, who also played for the competitive Squamish Indians baseball team, continued playing goal into his late 40s until 1950. He was inducted into the Canadian Lacrosse Hall of Fame in its first year (1965) and the North Shore Sports Hall of Fame in its inaugural year (1968).
* Photo supplied North Shore Citizen, Len Corben collection