The Ambleside Orchestra is a growing, multigenerational community orchestra based in North Vancouver. Members enjoy the fun of making music with people of all ages—from 14 to 90-something—and from all walks of life. The orchestra's season runs from September to early June, rehearsing Wednesday afternoons from 3:30 to 5:30 at Highlands United Church in Edgemont Village.
The orchestra performs an advanced repertoire and works hard to improve the level of musicianship. We present up to ten public and private concerts of varied orchestral repertoire each year, in community venues across the North Shore and in Vancouver.
The orchestra also provides scholarships and monetary awards for orchestra members between the ages of 14 and 25. The scholarships and awards program recognizes young members of the orchestra for their contributions and dedication to the orchestra's full range of activities and aims to encourage their development both as musicians and as fully rounded members of society.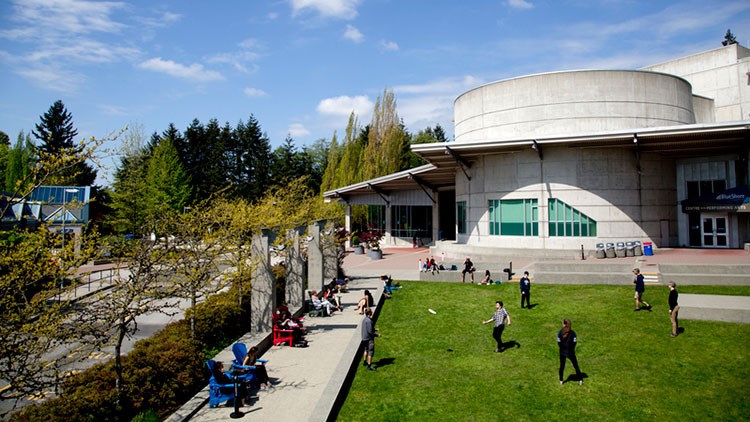 A beautiful theatre and concert hall, located at North Vancouver's Capilano University, the BlueShore at CapU presents jazz, folk and classical music concerts, speakers, and theatrical performances.
The 372-seat venue also supports the university's performing arts programs, nurturing and showcasing the institution's emerging artists. 
Every summer the BlueShore at CapU co-produces (with Vancouver International Jazz Festival) the 10-day, multi-concert North Shore Jazz series, which features free concerts around the North Shore.  
In 2022, BlueShore at CapU celebrated its 25th anniversary. In a quarter of a decade, the theatre has presented more than 1,000 shows!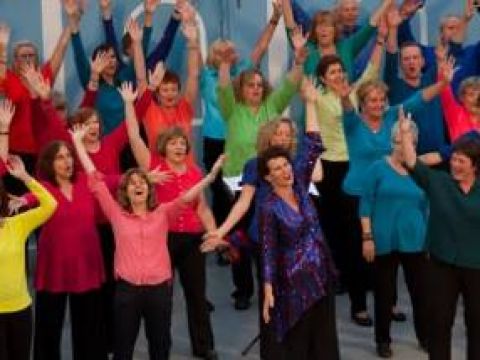 Burstin' with Broadway is a group for people who love to sing, regardless of experience, training or ability to read music. Members include singers of all levels of musical training and background. Some members can't read music and have never sung. Others have spent years singing in musical theatre or choirs, as well as some professional singers. The focus is "Broadway" music and works from the "Musical Theatre" repertoire which spans the gamut of styles from the classical American musicals of the late 1920's and early 30's, such as Showboat and Anything Goes, to the more modern musicals of this decade such as Wicked and Hairspray.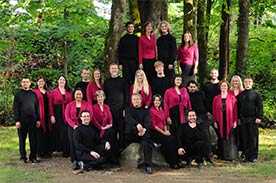 Founded in 1993, Laudate Singers is a professional choral ensemble led by Lars Kaario committed to presenting high calibre performances of choral repertoire. In addition to its performance series, Laudate Singers offer innovative programs that speak to the unique cultural identity of the North Shore including a composer-in-residence program as well as community and school outreach performances. Laudate Singers have recorded and released several professional CDs, have been recorded for broadcast on CBC, and continue to commission original new work by Canadian composers.
Lions Gate Sinfonia, Orchestra of the North Shore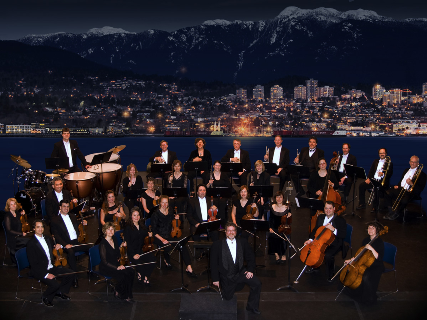 Lions Gate Sinfonia (LGS), Orchestra of the North Shore, is a professional orchestra based on Vancouver's North Shore that performs under the artistic direction of Maestro Clyde Mitchell.  LGS' home stage is Centennial Theatre in North Vancouver.  Through the art of music, LGS delivers engaging experiences to audiences of all ages. The vision of the organization is to be an integral part of the community, valued for fostering innovative collaborations, mentoring youth, and engaging diverse audiences.
Lynn Valley Black Bear Band
Based in North Vancouver, the Black Bear Band was formed in September 2004. Currently under the musical and artistic direction of Maestro Rob McLeod, the band is a community musical society and is open to adults of all ages and musical abilities who play a wind or percussion instrument.  The band meets on Monday nights from 7:30-9:30pm, September through June at Argyle Secondary School - Band room, 1131 Frederick Road in North Vancouver.
North Shore Celtic Ensemble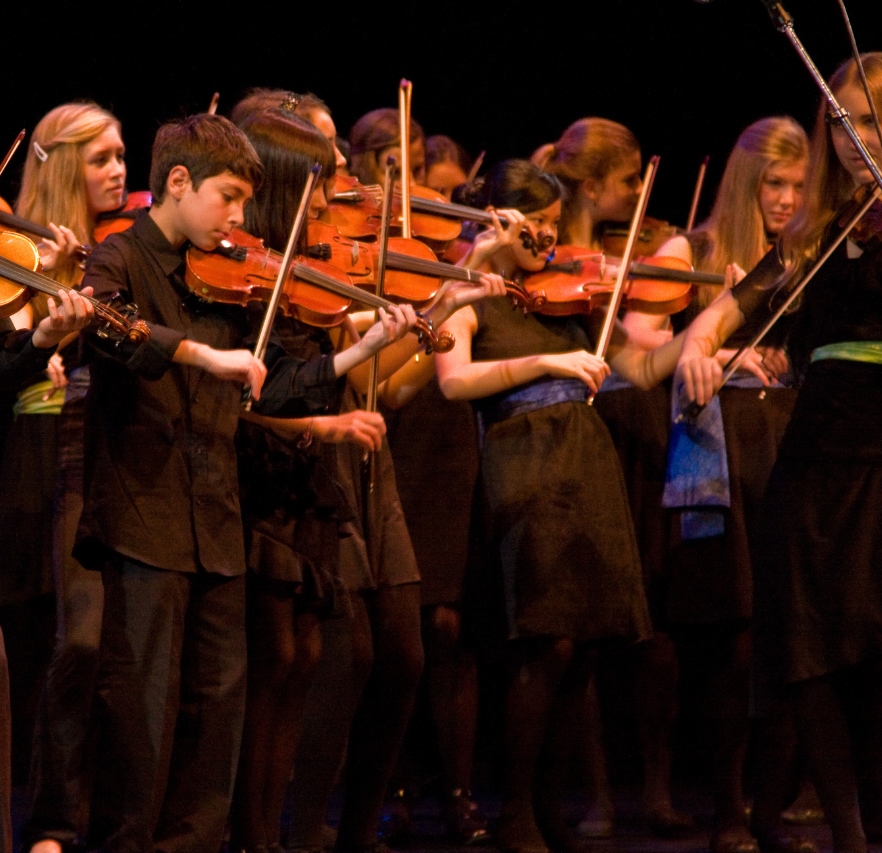 The North Shore Celtic Ensemble (NSCE) is a culturally diverse group of young musicians from the Metro Vancouver region of British Columbia. The ensemble is directed by professional musicians, Claude Giguère and Jay Knutson, and using strings, percussion and wind instruments perform lively original compositions and arrangements of Celtic Orchestral based music.
The NSCE is an organization with a dual mandate; to provide young musicians with the opportunity to work with professional directors and performers in an inspiring environment where musical talent can flourish and evolve. And, through musical performances and activities, to reach out and enhance community living.
North Shore Chamber Orchestra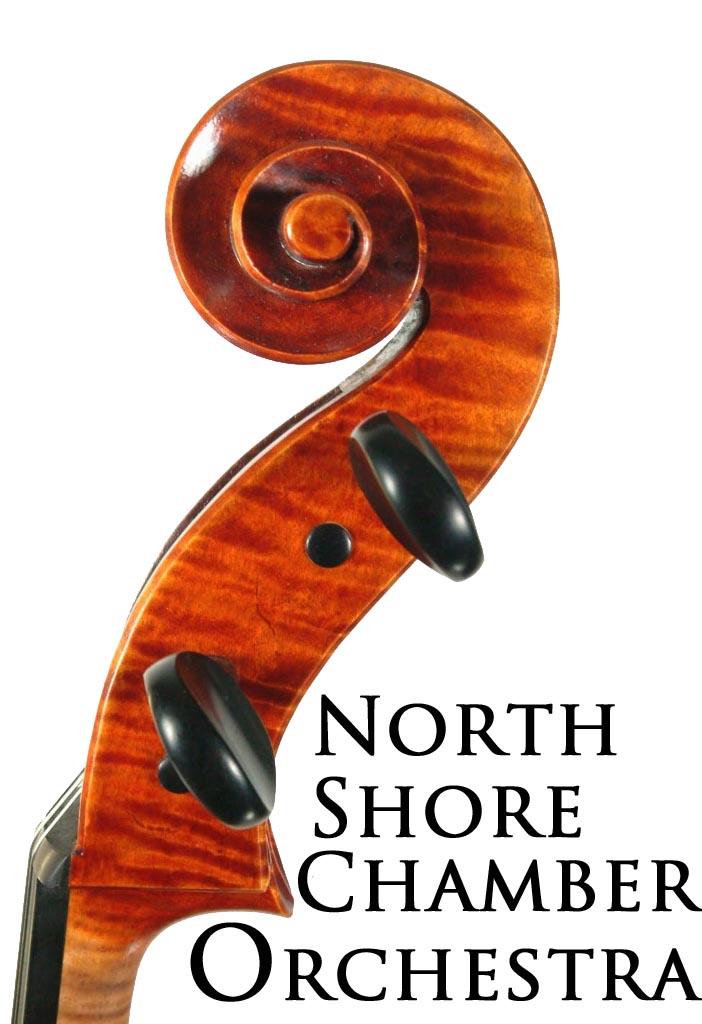 Founded in 1970, the North Shore Chamber Orchestra currently has approximately 25 members ranging in age from 13 to 70+.  Under the direction of Conductor Charles Inkman, the orchestra meets for weekly rehearsals in North Vancouver. They present public concerts at Christmas and in the spring. In addition, the orchestra performs at seniors residences on the North Shore and the Gospel Mission in Vancouver. Their musical repertoire is varied and is designed to appeal to a wide range of music lovers.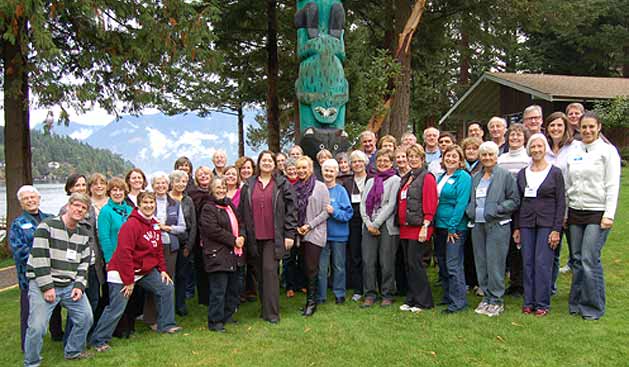 Formed in 1976, the North Shore Chorus is a community choir based in North Vancouver. It is a non-auditioned choir that draws its 60 members primarily from North and West Vancouver. The choir rehearses once a week and performs two or three public concerts each year, often collaborating with other local musical groups. The choir's repertoire ranges from pop, jazz and folksong arrangements to madrigals, part-songs and major works with orchestra.
North Shore Light Opera Society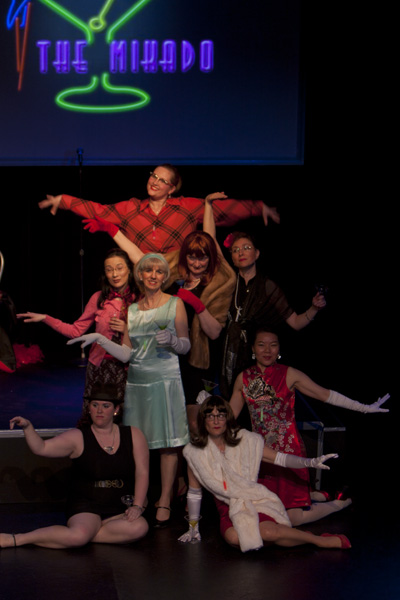 The North Shore Light Opera (NSLOS) presents light opera, operettas and musical comedies primarily for North Shore audiences. The Society seeks to nurture amateur artists in the development of their musical and dramatic talents, and provides a creative outlet for performance. Under the artistic leadership of a professional Music Director and Stage Director, NSLOS produces one major show every year in the spring at Presentation House Theatre. Individuals of all ages participate in all aspects of the production that includes a 4-month rehearsal and technical preparation period.
Pandora's Vox Vocal Ensemble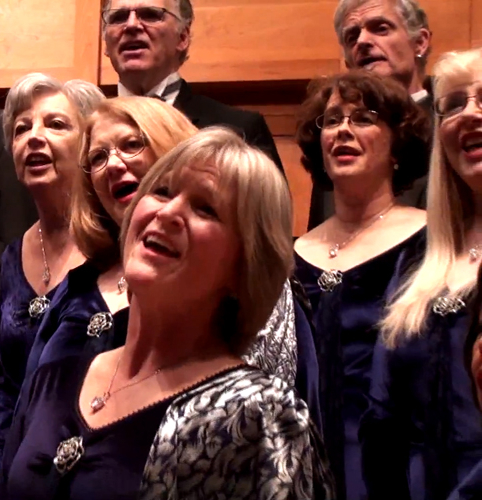 Pandora's Vox has been performing since 1989, while its companion choir Espiritu was formed in 2002.  Both choirs are led by professional Artistic Director, Gillian Hunt, and although they are made up mostly of amateur singers, the choirs aspire to a high vocal standard and integrate stage choreography into their performances.  The choirs present a number of public concerts each year at North Shore churches and venues.
Perform Art Studios - Dance & Performing Arts School
Located on the 2nd floor of Lonsdale Quay Market, Perform Art Studios offers a wide variety of dance programs and classes. Geared to a variety of ages and dance levels, programs are available in a wide variety of dance styles.
Presentation House Theatre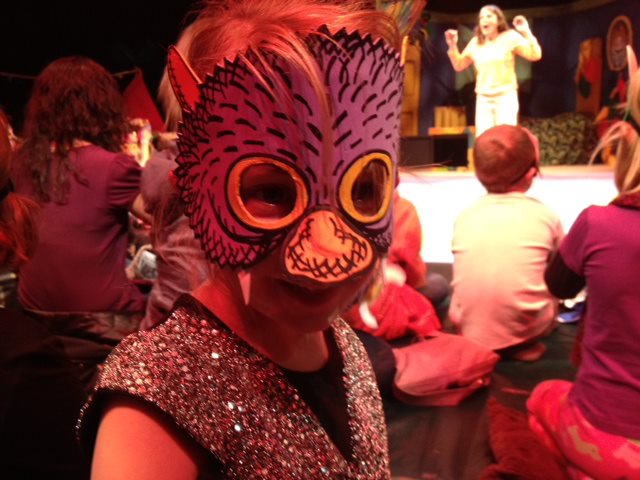 Presentation House Theatre (PHT) has been a provider of theatrical programming on the North Shore for over thirty years, offering an experience that is intimate, friendly and entertaining. PHT presents and produces shows to the highest professional standard while also appealing to the diversity of the North Shore offering programming for children and youth, adults young and old, the music lovers and emerging dancers.
Presentation House Theatre is situated on the North Shore, four blocks from the Lonsdale Quay in the heart of the Lower Lonsdale community.
Pro Nova Ensemble - Deep Cove Chamber Soloists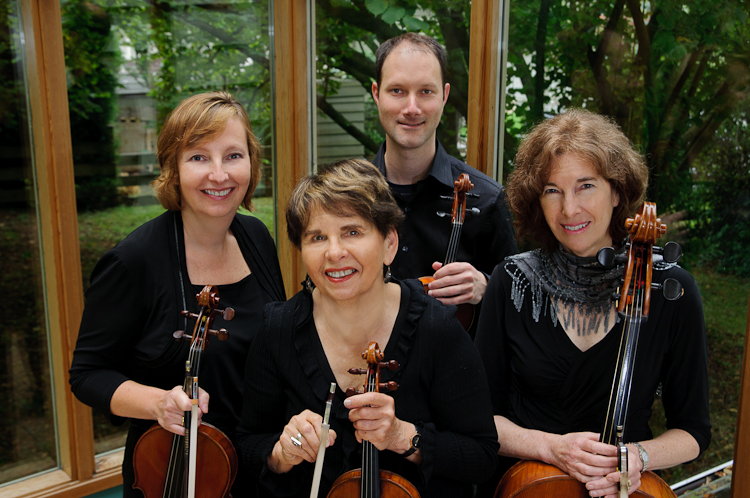 Founded in 1983, Deep Cove Chamber Soloists Society with the Pro Nova Ensemble as its performing arm offers a full season of chamber music with "by donation" admission. Concerts are presented in schools and in venues on the North Shore. Presented by professional musicians, programs feature compositions from all periods of music history, from the Renaissance, Baroque, Classical, Romantic, to the music of works of local area composers.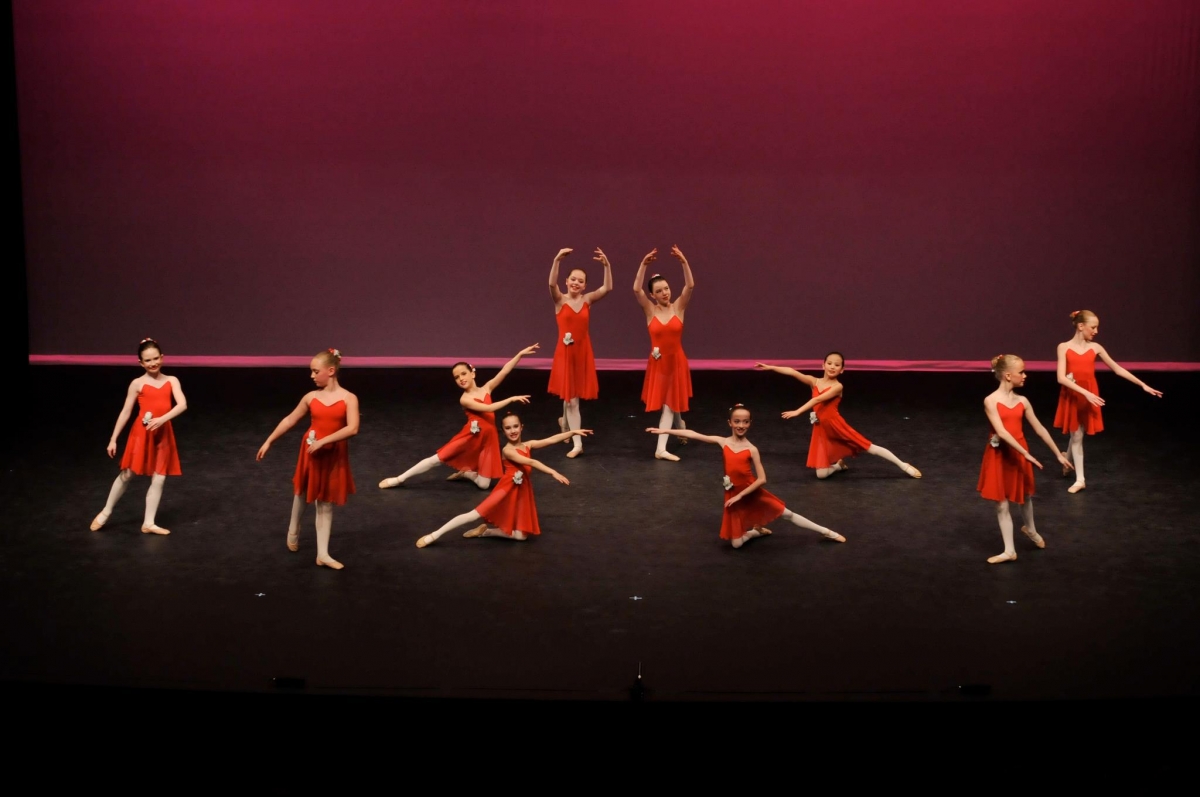 RNB Dance & Theatre Arts offers classes for students ages 2 years to adult. With three beautiful studios nestled in picturesque Lynn Valley, RNB has first class facilities, coupled with world class faculty. RNB Dance is an accredited facility for the Imperial Society of Teachers in Dance and offers a thorough and thoughtful approach to the finest in dance and theatre art education.
North Vancouver Community Players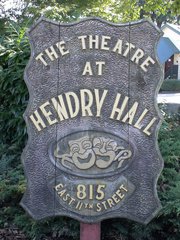 The North Vancouver Community Players are the resident community theatre group in the Theatre at Hendry Hall where they produce an full season of plays. Hendry Hall was built in 1942 as an Air Raid Precautionary Shelter and remodelled at the end of WWII to be more suitable for community use. From 1945, the Hall was utilized by the Boy Scouts, the Rod & Gun Club, and other community groups.  It was not until 1972 that the North Vancouver Community Players adopted it as their permanent home and they continue to be the sole tenant through the District of North Vancouver.