Since 1966, Centennial Theatre has hosted a wide and diverse range of multi-disciplinary performances providing inspiration and entertainment for generations of audiences from North Vancouver and beyond.  Centrally located in the mid-Lonsdale area of North Vancouver, Centennial Theatre is operated by the North Vancouver Recreation & Culture Commission. 
In addition to national and international touring productions, many local school, community and professional organizations have called Centennial Theatre home, including Lions Gate Sinfonia, the Vancouver International Mountain Film Festival and the Vancouver Symphony Orchestra. In addition, Centennial Theatre presents a limited number of shows of its own throughout the year such as the popular 'Play, Pie & Pint' series. Multiple generations of North Shore families have experienced the magic of live performance at Centennial Theatre, and we look forward to welcoming new audiences for decades to come.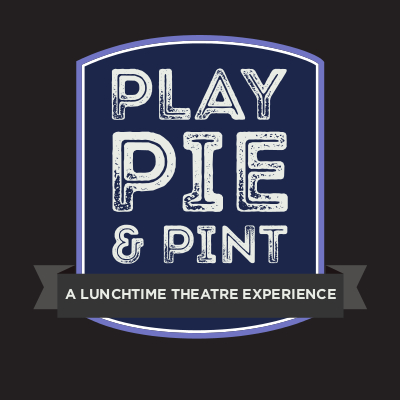 Centennial Theatre's popular lunchtime theatre experience 'Play, Pie & Pint' offers up a delightful and delicious array of midweek entertainment. Audiences enjoy a 50-minute show on the mainstage followed by lunch in the lobby that includes a hot pie, their beverage of choice, and a chance to mingle with the artists and other audience members. 
Performing artists with a show idea for 'Play, Pie & Pint' can submit an application to be considered for a a future show.  
For more information, click here.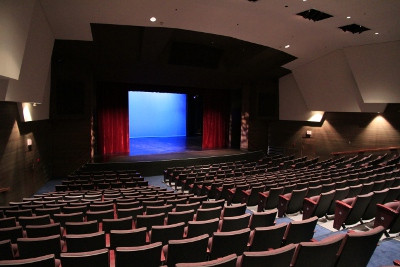 Take a Virtual Tour
"Everything went well from all the perspectives I know of. Your technical crew is first rate. Your team, from front of house to technical, is amongst the most professional I've worked with. Great ideas, solid support and a great feeling of all pulling in the same direction. Thanks again. I'm sure we'll be working together in the future."
Phillip Ditchburn, Producer, CBC Radio
"I love this theatre. It's always alive, it's always cooking."
Ron James, Comedian
"Back in Havana, I wish to thank you in my own name and in the name of the whole company for the wonderful time we spent during our run at Centennial Theatre in Vancouver. The professionalism of your crew and the audience's warm reception inspire our work day by day."
Lizt Alfonso, Director, Danza Cuba
"Thanks for having us at the Centennial Theatre…It is a total pleasure working with you. I also want to say what a superb technical crew you've got. Not only are they totally competent and efficient, but friendly and engaging -they made that aspect of our visit a joy. What more can I say… Hope to be back one day…"
Adam Dymburt, General Manager, Sursaut Dance Company
"To me, the single most effective feature of this festival were the seamless presentations that were made possible by the top notch theatre crew …I must say the crew in Centennial Theatre is by far the best"
Pat & Baiba Morrow, Speakers, Vancouver International Mountain Film Festival
"On behalf of Comedy Corner UK Ltd we would especially like to congratulate you and all the staff at Centennial Theatre on an excellent job in supporting us where possible, every request was never a problem. I have travelled many places around the world and can honestly say what a team you have."
John Suraci, Joe Avati Live! UK Comedy Corner Ltd
"You, at the Centennial Theatre are truly blessed to have such a high calibre persons…may I commend all of your wonderful theatre staff, as they are always helpful, courteous & friendly to both performers and audience."
Vickye Allard, Vickye Allard's Dance Program at Delbrook Recreation Centre
"I just wanted to send a quick 'Thank You' for the prompt service of your Box Office. From the warm and friendly voice who greeted my inquiry less than 48 hours ago to actually holding the tickets in my hand… I am impressed. I have heard many complimentary stories of your staff and facility and now I know why.
Thank you very much – you made my day! "
Jay Carson, Patron