Indigenous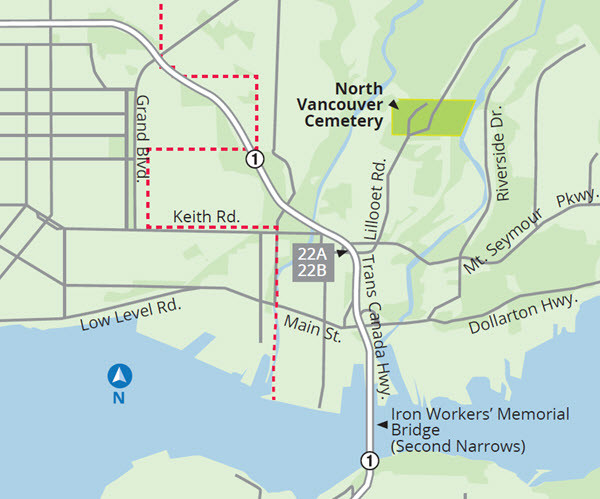 A female figure stands with eyes closed in prayer.  Her offered prayers transform into feathers that envelope her body in the form of a blanket. This blanket of prayers is a symbol of her spiritual strength.
She stands on a traditional ceremonial box that evokes the symbolism of life and death. The sun on the front symbolizes new life and growth and the moon on the back symbolizes our rest and final sleep.  On each side is a circle, one concave and the other convex representing male and female.
The owl above her provides protection and a direct connection to the spirit world.  The owl's chest also symbolizes her spiritual light or halo.
Specifications
Location:
CNV Cemetery
Materials:
Carved Yellow Cedar 
About the artist: 
Coast Salish carver John Marston (Qap'u'luq) was born in 1978 in Ladysmith,BC. His parents David and Jane Marston, both carvers, were his first teachers and John picked up a carving knife at the age of eight.  John was mentored by the late Coast Salish carver Simon Charlie who taught him the legends of the Coast Salish people. In his early 20's, John immersed himself in carving at the Thunderbird Park at the Royal British Columbia Museum in Victoria. In 2009, he was honoured with the BC Creative Achievement Award for Aboriginal Art. His artwork is found in public and private collections worldwide and is exhibited at the Museum of Anthropology in Vancouver, the Vancouver International Airport and the Vancouver Convention Centre.