A one-of-a-kind celebration of sport achievement
The annual North Shore Sport Awards celebrates sport achievement at all levels: community, high school, provincial, national and international, and includes categories for coaching and officiating.
This unique event salutes those who excel in all levels of sport and fosters pride in our North Shore sport community.
The purpose of the Sport Awards is to raise the profile of the best of community sport. The stories that emerge from categories such as the Comeback Award and the Fair Play Award are a real testimony to the benefits of sport.
With the support of our founding sponsor, the North Shore News, the Sport Awards enjoys tremendous profile on the North Shore.
Background
Following the 1996 Atlanta Summer Olympic, the Mayor of the District of North Vancouver requested information and recommendations for recognition of outstanding athletic achievement. A North Vancouver Recreation and Culture Commission staff report provided feedback from resident Olympians and current and former world-class athletes and the Community Sport and Recreation Council. There was unanimous support for "new initiatives for recognizing community leaders and those that contribute to sport…"
The North Shore Sport Awards Committee of the North Vancouver Recreation and Culture Commission was established in 1997 by resolution of the Councils of the City and District of North Vancouver. In 1998, the District of West Vancouver agreed to provide representation to the Committee.
Mandate
To receive nominations and make recommendations for awards and other forms of recognition of those residents who contribute to the sporting life of the North Shore deemed to be appropriate, including an annual sports awards ceremony.
Objectives
To make recommendations and establish guidelines for the recognition of outstanding achievement in sport.
To ensure broad recognition of those connected with sport who bring honour to their community.
To ensure the provision of an annual sport recognition event.
To be financially self-sustaining without relying on local government funding.
Sport Awards Committee
The North Shore Sport Awards committee is mandated by the three municipal councils on the North Shore and is supported by staff of the North Vancouver Recreation and Culture Commission and West Vancouver Community Services.
Selection Committee Members
Andy Prest, Gerry Karvelis, Len Corben, Leslie Buchanan, Brent Mutis , Doug Green, David Porter, Colleen Gray-Hewett and Keith Miller.
How to Contact Us
If you have any questions or comments for the North Shore Sport Awards Committee, email Darcie Montgomery.
The 20th annual North Shore Sport Awards will take place at 7:00pm on Thursday March 12, 2020 at the West Vancouver Community Centre.
Hosts
The North Shore Sport Awards Committee is pleased to announce and welcome our 2019 hosts for the ceremony:
Andrea Burk
Andrea Burk is a Carson Graham Secondary graduate and long-time Capilano Rugby Club member. She is an accomplished competitor, broadcaster and leader for the sport of women's rugby world-wide.  Andrea made her debut with the Canadian National Senior Women's team in 2009, marking the beginning of an impressive career as a player. In 2014, Andrea was part of Canada's silver medal performance at the Women's Rugby World Cup in Europe, was named to the Women's Rugby World Cup Dream Team and was awarded Rugby Canada's Gillian Florence Award, which recognizes the player who best embodies the qualities of a Canadian national team player as voted on by her teammates.  In 2015, she was a 'Player of the Year' finalist.  Andrea's experiences as a player representing Canada laid the foundations for a career in broadcasting that included the Canadian Broadcasting Corporation (CBC) coverage of the 2016 Olympic games in Rio de Janeiro.
Andrea has developed her expertise in building team cultures that thrive in highly competitive environments, personal resilience and high level achievement while earning a master's degree in Leadership at Royal Roads University, Victoria, British Columbia.  She applies her proven strategies that make her a world-class athlete to motivate and inspire others to win in their own fields.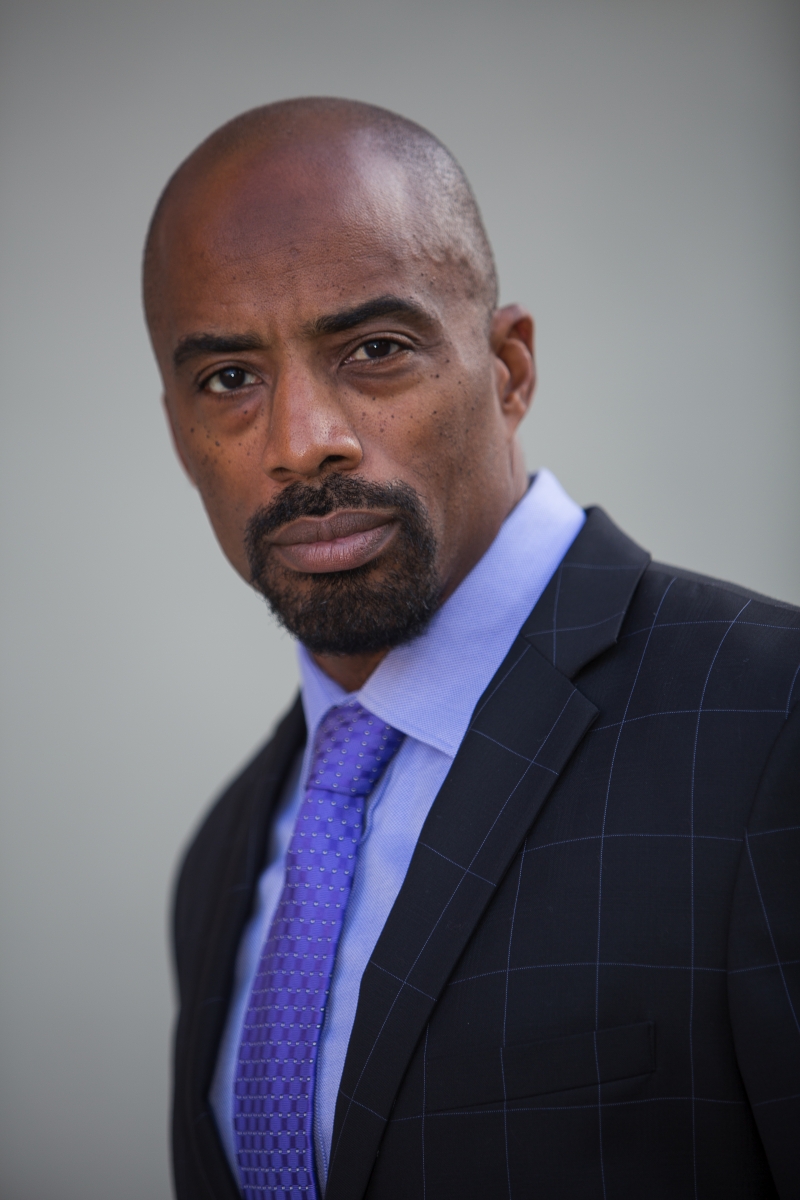 Sean Millington
Sean is a five-time CFL All-Star, entrepreneur, actor and pianist, making the BC Lion fullback one of the most diverse individuals to play in the Canadian Football League. He won two Grey Cups with the B.C. Lions; one in 1994 and the second in 2000 in which he was named Canadian Player of the game. His 1997 season confirmed Sean's status as the league's dominant fullback as he posted career numbers in rushing yardage and total yards gained. The highlight to the season, occurred on August 15, 1997 in Regina, Saskatchewan, where Millington established a new BC Lions franchise record for rushing yardage, as he gained 212 yards on 26 carries to become the CFL's Offensive Player of the Week. During his career Sean was the only player in any league to hold two single game rushing records at the same time.
Not only a one trick pony or Lion in this case, Sean has displayed his business acumen in the running of his nightclub Level 5, which he successfully divested himself of.  He moved the proceeds and lessons learned into his next venture a video game store, Gen2000. More recently he joined with partner Keith Turner to form Turner, Millington & Associates where they put their combined 38 years of finance experience to work raising funding for businesses at all stages of growth.  This entrepreneurial spirit has been recognized by the media, which has printed several articles on the drive and dedication of this businessman/athlete. 
 Sean has also been actively developing his acting career.  In the past, Sean has appeared in several Fox Studio television series, most notably the "X-Files", "The Outer Limits" and "Star Gate".  While his film credits include recognizable names such as: "Underworld 2" and "Are We There Yet".  His latest credit is an appearance on the TV show "The Flash" where he goes toe to toe with the Flash himself. The pace is demanding and sometimes hectic but Millington still finds ways to relax, while at home it is not unusual to find Sean playing the piano. His favorite music to play?  Classical, of course. 
Sean Millington is definitely not your typical ex-professional athlete/banker.
How to nominate
Applications must be submitted electronically to the North Shore Sport Awards selection committee using our simple online application form. Nominations are accepted until February 1, 2020
Finalists and winners will be selected based on their accomplishments in the previous year and not the number of nominations received
If you have any questions regarding the nomination process, please contact Darcie Montgomery.
Categories
A person can be nominated in one category only. Below is a list of the category criteria.
Youth Female
Females 18 years & under (as of December 31st, 2019)
Youth Male
Males 18 years & under (as of December 31st, 2019)
Open Female
Females 19-39 years (as of December 31st, 2019)
Open Male
Males 19-39 years (as of December 31st, 2019)
Master Athlete
Female or Male 40 years and older
Coach
Only coaches who are NCCP certified will be considered for recognition
Official
Nominees to be considered will include those who, in the process of officiating, educate and encourage athletes and coaches to play fair, and spectators to demonstrate responsible behaviour
Community Sport Volunteer
May include any volunteer community member, trainer, manager or administrator who has made a significant contribution to a sport organization on the North Shore in 2019.
Comeback Award
Any female / male who has overcome a significant obstacle to return to a high level of competition, the recognition of which could inspire others who face similar or other obstacles
Team
Any amateur team competing in an organized league during 2019. The phrase 'team' in these selections will not be interpreted as a group of individuals competitors (such as BC ski team) but limited to the commonly known team sports such as basketball, volleyball, soccer etc.
Para Athlete
Any athlete with a physical disability who has made a significant contribution to sport on the North Shore
Fair Play
Any team or individual that demonstrated the values of good sportsmanship and fair play over a 'win at all costs' attitude during competition. Nominations will be considered that tell a verifiable story that modeled such values for others, and that could be used by coaches and parents to teach such values to young athletes.
Jim Martin Leadership
Current secondary school student who excels in the classroom, athletics and volunteers in their community.
Who Can You Nominate?
Nominate an athlete, coach, team, official, or volunteer for a North Shore Sport Award.
All nominees must meet the following eligibility criteria:
Residency: All nominees must have a strong connection to the North Shore e.g. born, living or lived on the North Shore to be under consideration for their effort in bringing recognition to the local sport community
Sport: All nominees should be considered amateur by the definition of the provincial or national sports organizations. Nominee achievements in 2019 will be considered in their respective categories, results will not be the only criteria for selection
Other: Awards will be based on performance and activity in the calendar year previous to the awards (i.e. awards for March 2020 will be based on performance from January 1, 2019 to December 31, 2019.)
A person can be nominated in one category only
To award a category there must be a sufficient number of nominations.
Note: Finalists and winners will be selected based on their accomplishments and not the number of nominations received.
One of the key objectives of the Sport Awards ceremony is that it be financially self-sustaining without relying on local government funding. As a result, the event's organizing committee is committed to building strong, long-term relationships with community and corporate partners.
Thank you to all of our sponsors for your continued support.
Founding Sponsor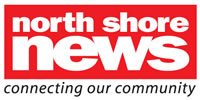 Presenting Sponsors
North Vancouver Recreation and Culture Commission

West Vancouver Community Services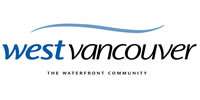 Event Sponsors
Contact Printing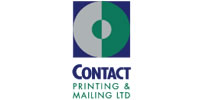 Category Sponsors
Capilano University
North Shore Secondary Schools Athletic Association
North Vancouver School District #44
North Vancouver Community Sport & Recreation Council
Tidey's Creative Trophies
West Vancouver School District #45
If you have any questions regarding sponsorship of the event, email Darcie Montgomery.
Hot to Get Involved
Attend the event in 2020
The 18th annual North Shore Sport Awards will take place on March 12, 2020 at West Vancouver Community Centre in the atrium.  Watch this site for dates and details.
Volunteer
If you want to be a part of this exciting and entertaining community celebration, contact us to find out about volunteer opportunities.