The North Vancouver Tennis Centre has a staff of committed full-time professionals passionate about helping people experience enjoyment and improvement. We have produced top national and international tennis players and are a national leader in the development of Junior talent.  All of our coaches have Tennis Canada certifications and follow coaching methodologies endorsed by Tennis Canada.
Wayne Elderton ChPC. - Tennis Director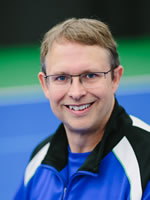 Wayne is Head of Coaching Development & Certification in BC. He has written coaching materials for multiple organizations and countries and is a popular speaker at international coaching conferences. His students have captured over 20 National titles (Junior & Wheelchair).
Tennis Canada Certified National Level 4 Coach (Chartered Professional Coach ChPC)
Certified by both PTR and USPTA (USA)
2 time winner of the Tennis BC High Performance Coach-of-the-Year
7 time winner of the Tennis Canada coaching excellence award
2 time runner-up for 3M National Development Coach-of-the-Year (nominated from all sports)
2009 Canadian Pro of the Year 
Inductee into the Burnaby Sports Hall of Fame
Jesse Evans - Head Tennis Professional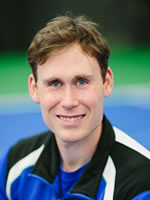 In his Junior career, Jesse was ranked #1 in U18 provincially and represented BC at the National Championships. In adult provincial open play, he has been ranked in the top 5.
Tennis Canada High Performance Coach 3 Certification
Tennis Canada Club Professional 2 Certification
Tennis Canada Coaching Certification Assistant Course Facilitator
Wheelchair Instructor Certification
Certified LePetit Tennis Instructor
2012 Tennis BC Community Coach-of-the Year award winner
Klaus Schlotz - Senior Tennis Professional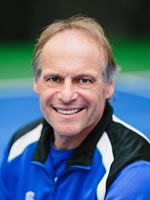 Klaus has a wealth of experience as a tennis coach. He is the leader of our fitness, and Athletic Development programs and has advanced training in injury prevention, rehabilitation, weight training and personal training.
Tennis Canada Coach 2 Certification
Tennis Canada Club Professional 2 Certification
Masters Degree in Physical Education from Johannes Gutenberg University in Germany
2003 Tennis BC Community Coach-of-the-Year award winner
Ana Ileana - Tennis Professional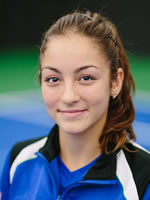 •
Tennis Canada Club Professional 1 Certification
•
Tennis Canada High Performance Tennis Development Centre (TDC) coach
•
Has competed on the ITF Open Women's Professional circuit
Akiva Lacterman - Tennis Professional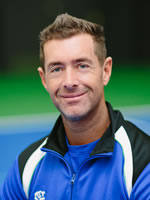 •
Tennis Canada Club Professional 2 Certification
•
Tennis Canada High Performance Tennis Development Centre (TDC) coach
Piers Zdan - Tennis Professional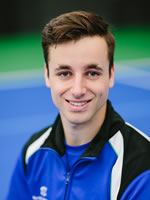 •
Tennis Canada Coach 2 Certification
•
Tennis Canada Club Professional 2 Certification
•
Camosun College/Pacific Institute for Sports Excellence – Diploma in Sport Performance
•
Tennis Canada High Performance Tennis Development Centre (TDC) coach
Adi Madhavan - Tennis Professional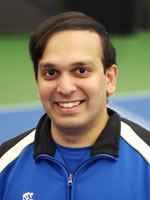 • Tennis Canada Club Professional 1 Certification